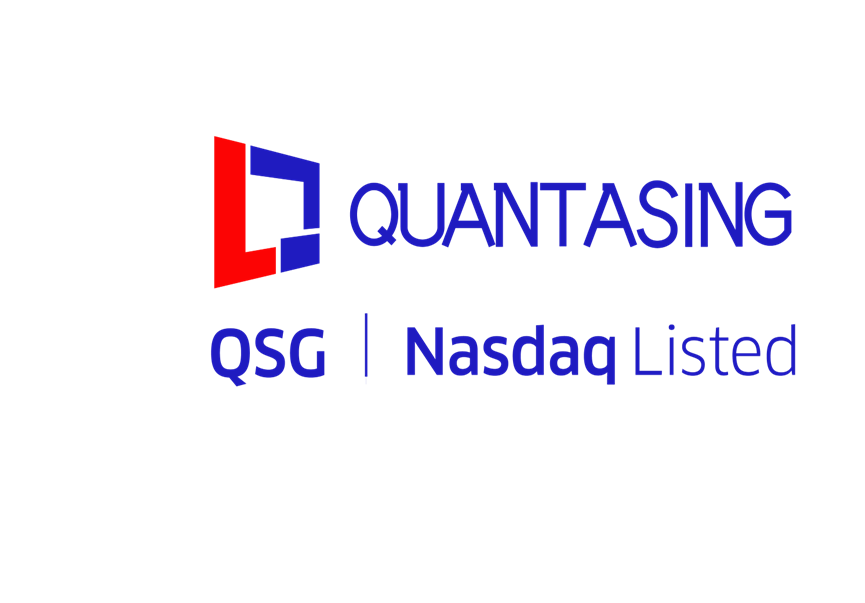 IPO Edge and the Palm Beach Hedge Fund Association hosted a fireside chat with QuantaSing Group Limited (Nasdaq: QSG) to discuss its latest financial performance, the company's global expansion with the acquisition of Kelly's Education, and more. The event featured QuantaSing Director and Chief Financial Officer (CFO), Tim (Dong) Xie, moderated by IPO Edge Editor-in-Chief John Jannarone and Editor-at-Large Jarrett Banks in a video session lasting approximately 60 minutes including a Q&A with the audience.
Watch the highlight videos below (or click the link underneath to see the entire event):
Watch FULL REPLAY: CLICK HERE
Mr. Xie discussed:
Outlook for online learning in China and QuantaSing's outlook
September 15 financial results and highlights
Recent business announcements
Frost & Sullivan report
Live-streaming of Chinese liquor sales as a new revenue stream
QuantaSing Expanding Global Presence with Acquisition of Kelly's Education
About QuantaSing Group Limited
QuantaSing is a leading online service provider in China dedicated to improving people's quality of life and well-being by providing lifelong personal learning and development opportunities. The Company is the largest service provider in China's online adult learning market and China's adult personal interest learning market in terms of revenue, according to a report by Frost & Sullivan based on data from 2022. By leveraging its proprietary tools and technology, QuantaSing offers easy-to-understand, affordable, and accessible online courses to adult learners under a variety of brands, including QiNiu, JiangZhen, and QianChi, empowering users to pursue personal development. Leveraging its extensive experience in individual online learning services, the company has also expanded its services to corporate clients including, among others, marketing services and enterprise talent management services.
For more information please visit https://ir.quantasing.com
About Tim (Dong) Xie
Dong Xie has served as QuantaSing's chief financial officer since January 2021 and as its director since June 2022. Prior to joining QuantaSing, Mr. Xie had served as the partner of capital market services at PGadvisory from March 2020 to December 2020. From January 2019 to March 2020, Mr. Xie served as the chief financial officer at Renmai Technology Group. From September 2014 to December 2018, Mr. Xie served as the chief financial officer and company secretary of Finup Financial Technology Group (Holdings) Co., Ltd. From April 2010 to September 2010, Mr. Xie served as a vice president at CCB International (China) Co., Ltd. From November 2007 to March 2010, and from October 2010 to August 2014, Mr. Xie served as the associate director at the merger and acquisition transaction service department of Deloitte China. Mr. Xie is a Chinese Certified Public Accountant, Certified Internal Auditor, Certified Tax Agent and holds the China Legal Professional Qualification. He received his bachelor's degree in economics and master's degree in global economics from Nankai University in June 2003 and June 2006, respectively, and he started in September 2021 for the EMBA degree jointly offered by Guanghua School of Management of Peking University and Kellogg School of Management of Northwestern University. He has been acting as an independent director and chairman of the audit committee for China BlueChemical Ltd (HKEX:3983) since May 2021.
Contact:
Twitter: @IPOEdge
Instagram: @IPOEdge