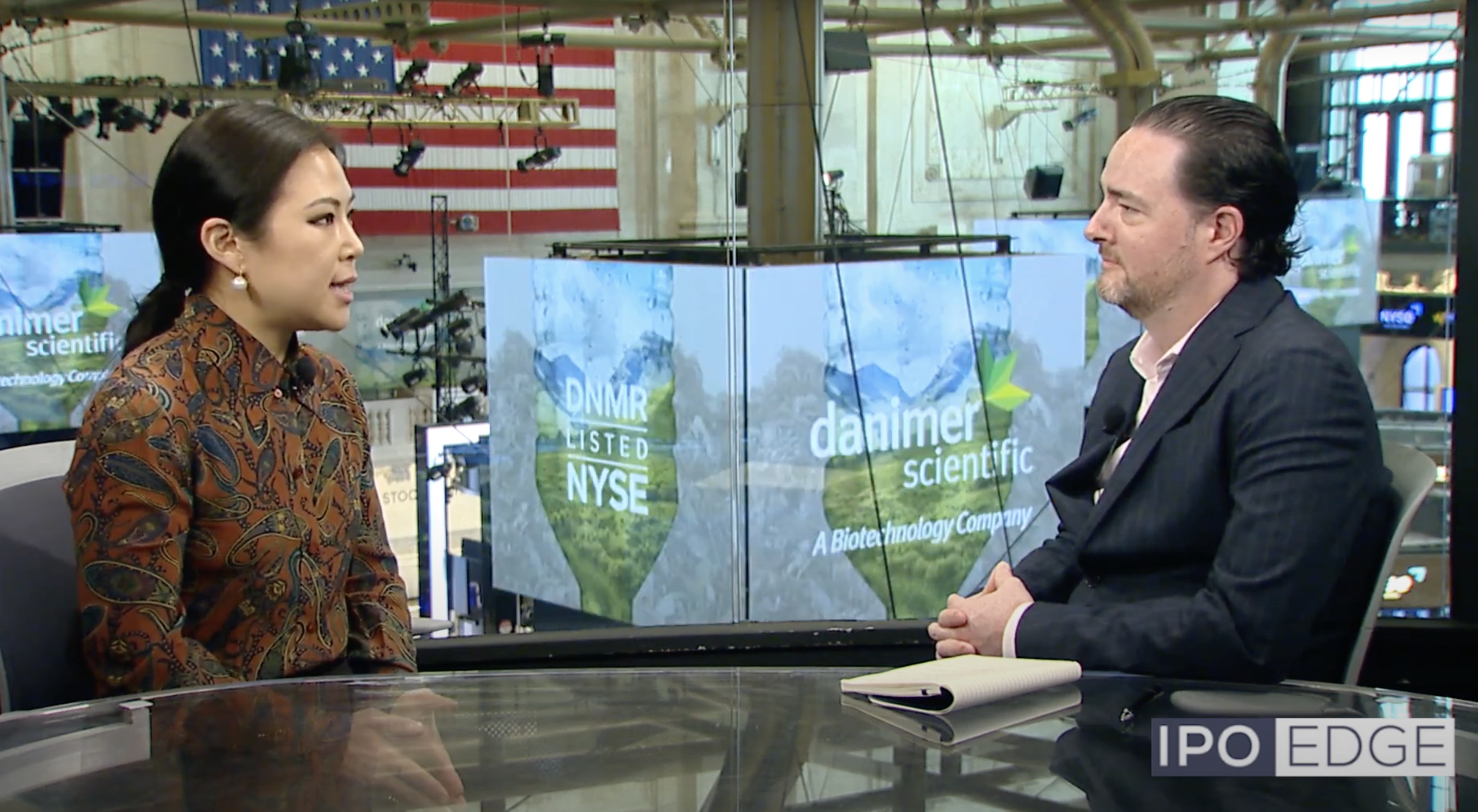 IPO Edge hosted a fireside chat from the floor of the New York Stock Exchange with the Juliette Han, CFO and COO of Cambrian Bio. Ms. Han spoke to Editor-at-Large Jarrett Banks about her background as a neuroscientist, the role of AI in R&D, the binary nature of biotech investing, and much more. Watch the full recording below:
About Cambrian Bio
Developer of a portfolio of medicines designed to target the causes of age-related diseases. The company develops therapies and medicines to create interventions that treat specific diseases first, then deploy them as preventative medicines to improve quality of life, enabling scientists to transmit their discoveries from the lab into the clinic and bring medicines to patients in need.
About Juliette Han
Juliette Han is the Chief Financial Officer & Chief Operating Officer at Cambrian Bio. Han was previously the Chief of Staff at Two Sigma Private Investments Group, the Private Investments division of the hedge fund Two Sigma. Prior to Two Sigma, Han was a Chief Operating Officer of People – Human Resources Operations at the hedge fund Citadel, where she led strategic thinking behind performance and teams. Prior to Citadel, Han was Chief of Staff for McKinsey New Ventures at McKinsey & Company and a strategy and commercialization consultant in the New York office's pharmaceutical practice. Han holds a Ph.D. in Neuroscience from Harvard University, as well as an M.S. in Physiological Sciences and B.S. in Neuroscience and Physiological Science, both from UCLA. She serves on the alumni advisory council of Harvard Medical School, Division of Medical Sciences and an academic advisor. She is also an adjunct professor at Columbia Business School.