LanzaTech merging with SPAC called AMCI Acquisition Corp. II (Nasdaq: AMCI)

Technology traps carbon emissions and uses bacteria to convert waste gas into sustainable chemicals such as ethanol

Global ethylene market estimated at approximately $125 billion

Partnerships include Brookfield Renewable, Sumitomo Riko, Woodside Energy

PIPE investors include ArcelorMittal, BASF

CEO Jennifer Holmgren has 20 years of experience in the energy sector, including 8 years at Honeywell

Compelling entry point of 29.9x 2024 Ebitda, sharp discount to peer group
From airlines to fashion brands, cutting your carbon footprint is no longer an option for many companies. It's a must.
Meet LanzaTech Inc., founded in 2005, which is developing solutions to decarbonize high-emitting industries through carbon capture and reuse. The company's technology traps carbon that would be emitted during industrial processes and uses bacteria to convert the waste gas into sustainable chemicals such as ethanol.
LanzaTech is merging with a special purpose acquisition company called AMCI Acquisition Corp. II (Nasdaq: AMCI), and the combined company will trade under the ticker symbol LNZA. The deal values the company at about $2.2 billion and the cash raised will help increase adoption of LanzaTech's process and bring down costs.
As part of its merger, LanzaTech is expected to raise a $180 million private investment in public equity, or PIPE, from investors including ArcelorMittal, BASF and Khosla Ventures.
Based in Skokie, IL, just north of Chicago, LanzaTech's first two commercial scale gas fermentation plants have produced over 40 million gallons of ethanol, which is the equivalent of offsetting the release of 200,000 metric tons of CO2 into the atmosphere. Additional plants are under construction globally.
LanzaTech harnesses the power of biology and big data to create climate-safe materials and fuels. With expertise in synthetic biology, bioinformatics, artificial intelligence, and machine learning coupled with engineering, LanzaTech has created a platform that converts waste carbon into new everyday products that would otherwise come from fossil resources.
Steel mills usually flare carbon monoxide and carbon dioxide into the atmosphere. LanzaTech runs a plant at a steel-mill site, to easily grab the carbon-monoxide emissions and put them into a reactor — a process called gas fermentation. The bacteria inside the reactor devours the emissions and converts them to ethanol.
LanzaTech's ethanol is then sent to companies that turn it into other chemicals used in polyester fabrics or in other products, such as plastic bottles.
It's also scaling its technology internationally. In addition to two LanzaTech plants in China, one of which earned certification from the Roundtable on Sustainable Biomaterials, seven more plants are slated to open globally over the next few years.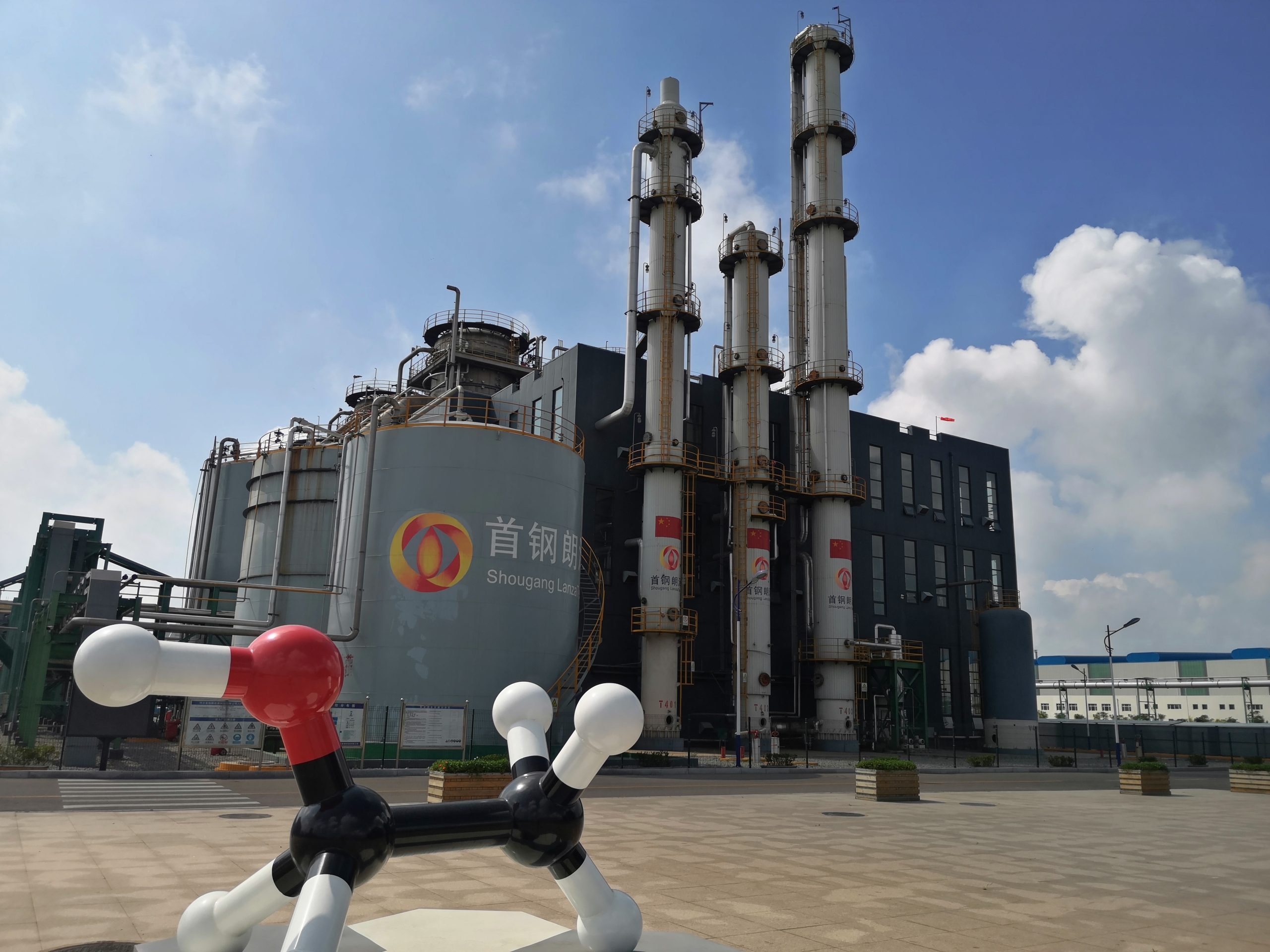 Companies such as Chinese steelmaker Shougang Group Co. add LanzaTech's technology into their manufacturing process, while buyers of the resulting end products include consumer-products maker Unilever PLC and beauty company Coty Inc.
LanzaTech has also helped fashion brands from Lululemon to Zara, owned by Inditex (OTC: IDEXY), with whom it created a cocktail dress sourced from captured carbon emissions. Zara's dresses include 20% of a special type of polyester made with an ingredient sourced from industrial carbon emissions.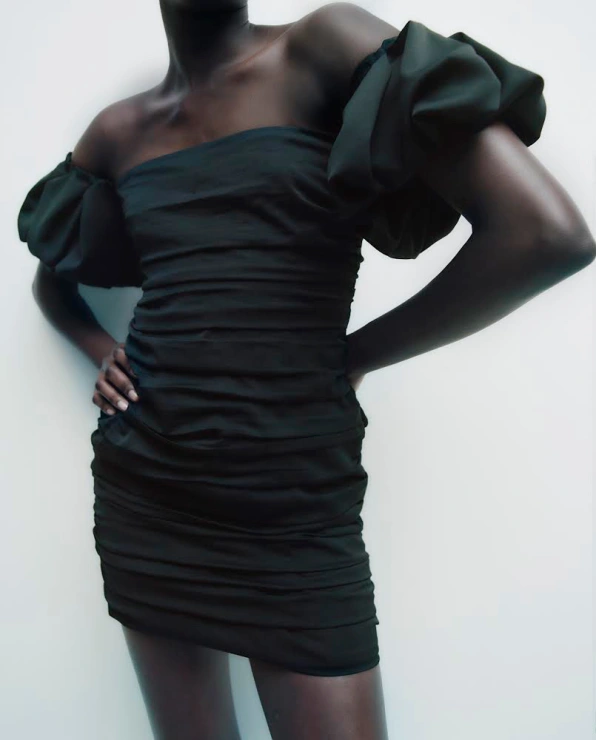 The fashion industry accounts for 2% to 8% of global carbon emissions and its reliance on plastics for fabrics and textiles is a big part of the problem, even as the industry itself has tried to rebrand the materials as environmentally friendly and good.
A recent partnership with Brookfield Renewable will co-develop and build new commercial-scale production plants using Carbon Capture and Transformation technology, including an Initial $500 million to be invested by Brookfield.
LanzaTech and Sumitomo Riko Co. Ltd, also recently announced a joint-development agreement to reuse rubber, resin and urethane waste for the production of a key chemical intermediate, isoprene.
Woodside Energy (ASX: WDS) announced a strategic collaboration with LanzaTech to design, construct, own, maintain and operate pilot facilities relating to LanzaTech technologies. It also allows them explore opportunities for the potential commercial scale-up of the technology.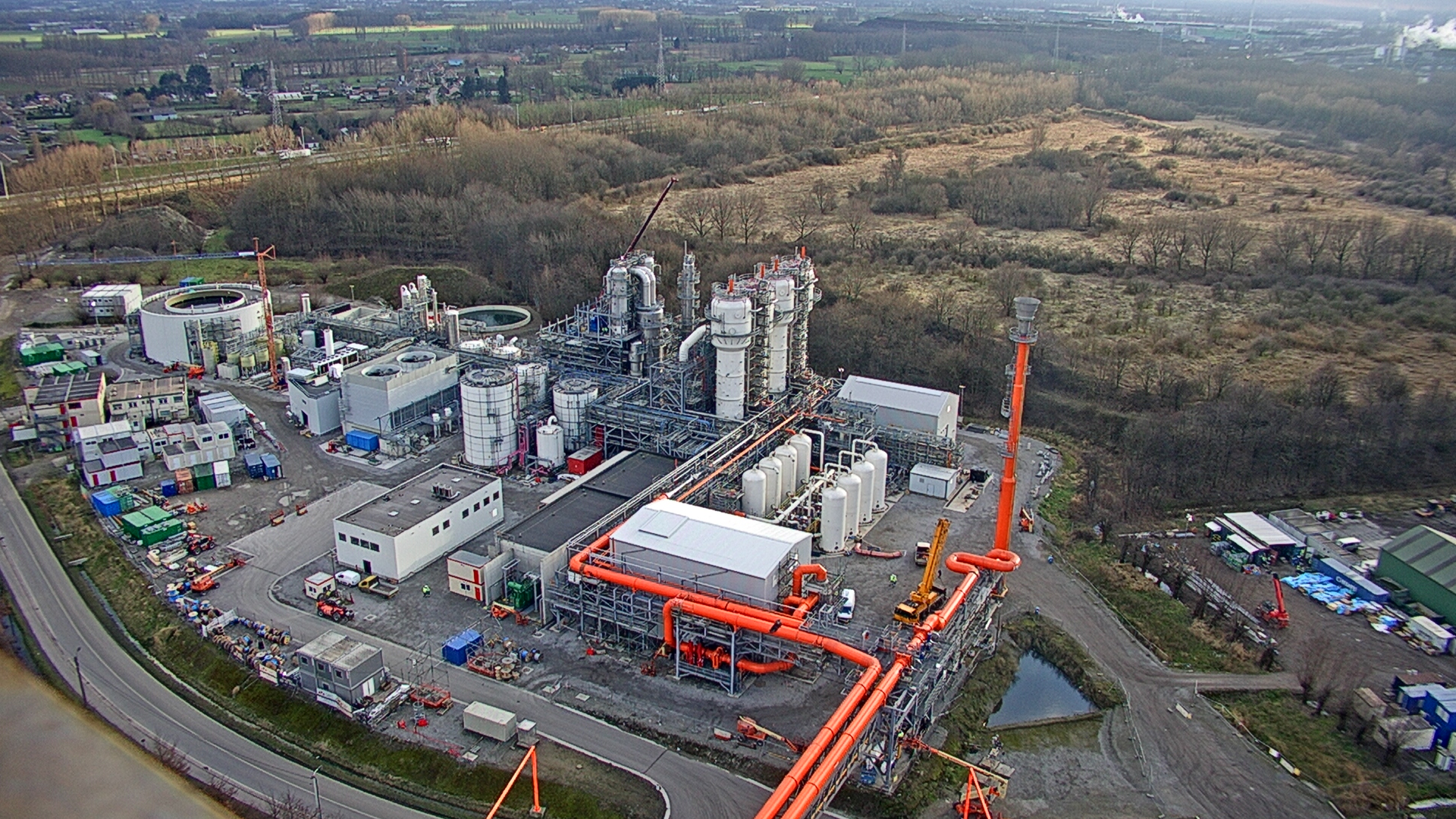 Meannwhile, a spin-off called LanzaJet is producing a type of sustainable jet fuel for airlines. The alcohol-to-jet technology employed by LanzaJet is decarbonizing aviation. It counts Microsoft Corp.'s Climate Innovation Fund and Shell PLC among its backers and brought in former United Airlines Inc. executive Jimmy Samartzis as CEO.
The low-growth fuel-ethanol industry has the potential to receive strong new demand from the nascent sustainable aviation fuel (SAF) market. Ethanol-SAF challenges include competing technology, its emissions and cost. LanzaJet is seeking to leverage its existing ethanol supply chain to produce sustainable jet fuel.
LanzaJet is also targeting the alcohol-to-jet market, securing a $50 million investment from Microsoft's Climate Innovation fund to establish a new SAF plant in Georgia this year.
The largest hurdles for SAF suppliers are likely to remain gradual technological acceptance of the blend with jet fuel, as well as expense. The cost of producing SAF is typically 2-4x above conventional jet fuel, yet rising production economies of scale and government incentives such as tax credits and renewable fuel credits may drive price parity closer for airlines.
LanzaTech offers investors a compelling entry point of 29.9x Ebitda. By comparison, Aker Carbon Capture trades at 118x, while Plug Power trades at 56.4x.
As the pace of natural disasters boosts pressure on companies to reduce their pollution levels, LanzaTech represents a potential source of advancement towards replacing fossil-based feedstocks used in the manufacture of everyday consumer goods with waste carbon.
LanzaTech has produced more than 30 million gallons of ethanol since the start of 2021, which it says is equivalent to keeping 150,000 tons of carbon dioxide out of the air. It aims to produce 100 million gallons by the end of 2023. And while the operating plants use only carbon monoxide as source emissions, there are plans to expand and use carbon dioxide, too.
Savvy investors will want to get involved early with LanzaTech. Green is good. For the planet, and for portfolios.
Contact:
IPO Edge
Twitter: @ipoedge
Instagram: @ipoedge