IPO Edge hosted a fireside chat at the 2023 ICR Conference with the CEO of Newsmax Media. The in-person interview featured CEO Chris Ruddy joined by IPO Edge Editor-in-Chief John Jannarone and Editor-at-Large Jarrett Banks. Watch the full recording below:
About Newsmax
Founded in 1998, Newsmax Media, Inc. has become one of the nation's most prominent and influential news organizations, broadcasting and publishing across multiple platforms including digital, linear and OTT television, as well as traditional print. Newsmax has a national reputation covering hard and current news, politics, health, finance with a U.S. centric focus. In recent years, Newsmax entered the television news business on both MVPDs and streaming OTT. With its strong brand it was able to quickly gain broad distribution and is carried by major MVPD operators including Verizon, DirectTV, Dish, Comcast, COX, Altice, as well almost all streaming platforms making Newsmax available to over 100 million U.S. television homes. Today, Newsmax currently ranks the 4th largest cable news network in the U.S., is the 17th most watched cable channel overall in in daytime, according to the Nielsen Coverage Rating. Newsmax's television and digital content is generated by its network of correspondents and contributors around the globe. Newsmax's television audience has strong demographics, according to MRI-Nielsen, with the network having one of the highest household median incomes "HMI" of cable news channels (average viewer with $74,000 HMI as compared to cable average of $62,000 HMI). This audience is extremely attractive to the advertising ecosystem due to their spending habits, engagement and conversion rates. Notably, 80% of Newsmax target audience also streams Newsmax OTT which mitigates the cord-cutter risk in the future. As a result, the share of streaming advertising revenues grew from zero in 2019 to 21% of Newsmax's total revenues in 2021. And the overall strong growth in advertising revenues resulted in almost tripling of 2021 revenues vs 2020. While conservative leaning, Newsmax delivers balanced news coverage based on solid journalism. Audiences of competing news networks tend to be polarized along party lines depending on their political focus. At Newsmax 25% of its audience identify as Democratic and 35% identify as independents/middle of the road. The percentage of Newsmax's independent viewers is among the highest among leading networks. By delivering sustainable growth Newsmax is poised to solidify its position among the leading cable news networks such as CNN, Fox and MSNBC, while continuing to dominate free OTT streaming.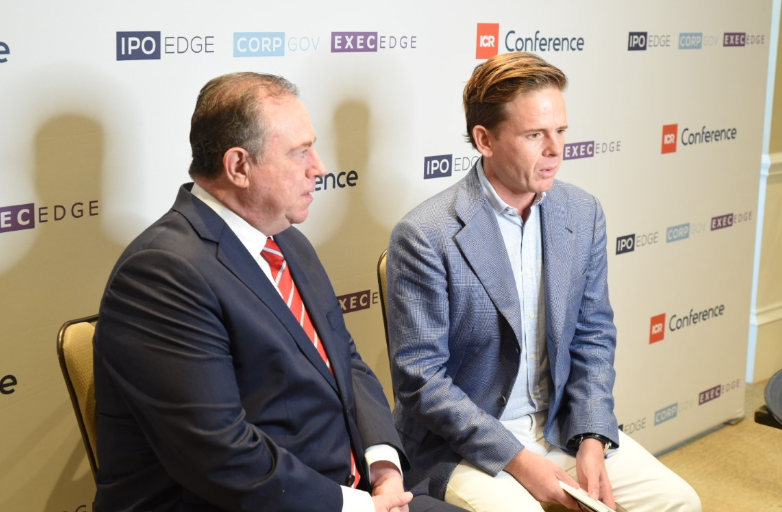 About CEO, Chris Ruddy
Christopher Ruddy, Chief Executive Officer Christopher Ruddy founded Newsmax Media, Inc. in 1998 and serves as its CEO. Newsmax today is one of the nation's leading broadcasting and digital media companies. The Company includes the Newsmax network, the 4th highest-rated cable news channel in the U.S., according to Nielsen. Ruddy began his career as a journalist at the New York Post and Pittsburgh Tribune-Review. Multichannel News named him to its "News Titans" list of the top 10 people to know in television news. Newsweek ranked him one of America's top 20 most influential news media personalities. Ruddy has also served as a member of the Knight Foundation's Commission on Trust, Media and American Democracy. He holds a Bachelor of Arts degree summa cum laude from St. John's University in New York, has studied at the Hebrew University of Jerusalem and holds a Masters Degree from the London School of Economics. He has been a Media Fellow at the Hoover Institution on War, Revolution and Peace at Stanford University.
Contact:
IPO Edge
www.IPO-Edge.com
Editor@ipo-edge.com