Vintage Wine Estates going public on Nasdaq by merging with Bespoke Capital Acquisition (BSPE) at enterprise value of $690 million; no net debt
VWE focuses on $12-$20 wine bottle segment, where 80{efe5d79870c08482e17ab0c97855f89429dac5f22c46026d3ca83573faec2208} of industry's volume is; also fastest-growing price point, up 6{efe5d79870c08482e17ab0c97855f89429dac5f22c46026d3ca83573faec2208} annually
Plan to accelerate growth strategy of selling direct-to-consumer, wholesale, through exclusive brands arrangements with national retailers
VWE wine is already sold at retailers including Kroger, Albertsons, Target and Costco
CEO Pat Roney founded VWE 2 decades ago, will continue to drive growth
Former Diageo CEO Paul Walsh to join as Chairman, bringing extensive industry knowhow
Deal is priced at 12x 2022 Ebitda, a fraction of Brown Forman, Fevertree, Boston Beer
VWE has vast opportunity to grow as a consolidator in a highly-fragmented industry
By Jarrett Banks and John Jannarone
In Alexander Payne's 2004 movie "Sideways," Paul Giamatti's character Miles Raymond opined on why he loves Pinot Noir so much. "Only somebody who really takes the time to understand Pinot's potential can then coax it into its fullest expression." The movie caused sales of Pinot Noir to soar.
Investors have a similar compelling opportunity with Vintage Wine Estates, a rare pure-play bet on the category and an established player with actual earnings. Unlike many a SPAC du jour, this company is firmly planted in a 2,000 year-old industry, and was founded by CEO Pat Roney two decades ago.
VWE has agreed to merge with Bespoke Capital Acquisition (ticker: BSPE), a special-purpose acquisition company, or SPAC, at an enterprise value of about $690 million and no net debt. The companies expect to close their merger by May, when Bespoke Capital Acquisition's ticker will convert to "VWE."
Santa Rosa, Calif.-based VWE, has had annual revenue growth average 20 percent a year for two decades. It has outperformed retail wine sales, which have grown 16 percent year-over-year, according to Nielsen.
The wine business generates $45 billion in annual sales in the U.S. and there aren't any giant companies that dominate the market. The top U.S. wineries make up only a fraction of the industry's total output.
VWE aims to accelerate a growth strategy of selling direct-to-consumer, wholesale, and through exclusive brands arrangements with national retailers such as Kroger Co., Albertsons Cos., Target Corp. and Costco Wholesale Corp.
VWE has over 50 brands ranging from $10 to $150 retail but focuses on the $12 to $20 segment. That's where some 80 percent of the industry's volume is, and it's also the fastest-growing price point, up about 6 percent annually in recent years.
About a third of the company's net revenue comes from direct-to-consumer sales, such as through clubs, e-commerce and tasting rooms. Another third is from business-to-business sales, by way of exclusive brands and custom services. The remainder is derived from its wholesale business.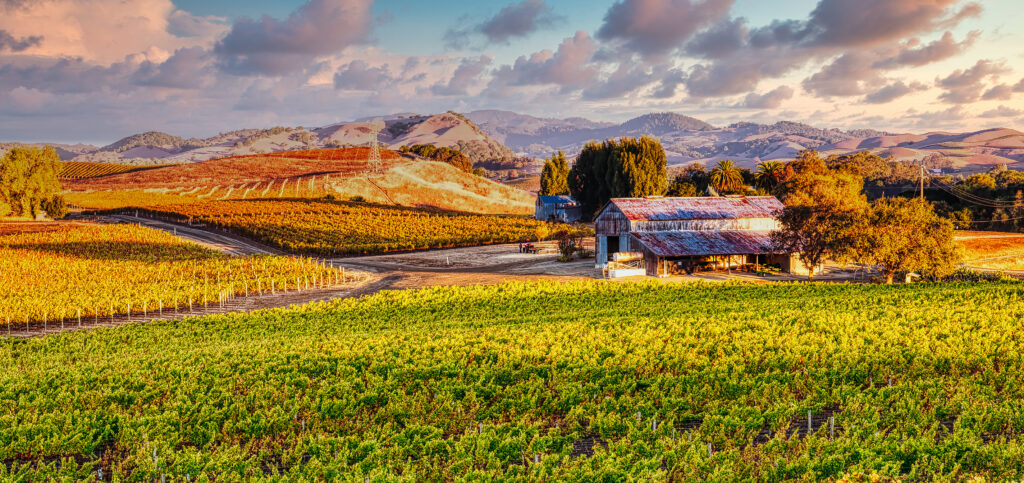 VWE has seen increased demand for its direct-to-consumer products, especially amid the pandemic, including telesales, e-commerce and wine club sales. The company acquired more than 20 wineries and wine brands over the last decade and will have more than $1 billion of buying power for further acquisitions after going public. Target acquisitions will get bigger too, from around $10 million to $40 million historically to possibly $150 million.
The wine category is very fragmented, with over 400,000 choices. VWE will continue to drive organic growth and supplement it with acquisitions. Its brands include Firesteed Cellars, Viansa Sonoma, Cameron Hughes and Bar Dog. VWE can increase efficiencies in its supply chain by consolidating bottling, distribution, and spreading out costs.
The company had $198 million in revenue in 2020, and $28 million in adjusted Ebitda. VWE expects to generate revenue of $229.9 million in 2021, with adjusted Ebitda expected to hit $45.2 million. The winemaker is projected to have a full-year 2021 gross profit of around $100 million.
Wine sales will pick up this year as more people get vaccinated and social-distancing restrictions ease. To meet demand, VWE is in the process of adding a second distribution center to increase its capacity and decrease shipping times.
Another area of growth for VWE could be millennials and wine in a can. Single-serve wine in a can is just starting to take off, particularly with millennials. In 2020, Euromonitor estimated global can market at 295 million units and expects 440 million by 2024.
Investors should not overlook the value Bespoke brings to the table. Paul Walsh, who will join as Chairman of the Board, has a legendary track record in the industry, notably his 13 year tenure as CEO of Diageo where he and the management team increased shareholder value by over $80 billion.
Likewise, Mark Harms, CEO of Bespoke, will join VWE as a director. Mr. Harms has over 30 years of experience in merchant banking and can provide valuable advice as the company pursues acquisitions. (The company's current projections don't account for M&A, so should be viewed as quite conservative).
Given the potential upside for investors, the deal is priced very attractively at 12 times 2022 forecast Ebitda. In contrast, other comparable companies command far richer valuations, with Brown Forman at 27 times, Boston Beer at 21 times, and Fevertree Drinks at 30 times, according to Sentieo, an AI-enabled research platform.
And with the stock trading at $10, there is virtually no downside for shareholders because the shares can be redeemed for that much before the deal closes.
And just like Miles Raymond with his Pinot Noir, savvy investors will see VWE for the gem that it is over time. Now that's something to drink to.
Contact:
Jarrett Banks, Editor-at-Large
Twitter: @IPOEdge
Instagram: @IPOEdge