ProSomnus, Inc. (Nasdaq: OSA) makes precision-care oral appliance to treat obstructive sleep apnea
About 1 billion global sufferers of obstructive sleep apnea, potentially life-threatening disease with adverse health effects
Obstructive sleep apnea is a significant, rapidly growing, and underserved market
CPAP machines have significant compliance issues
Immediate US Market for ProSomnus about $4 bn
Producing next-gen sensor later this year, will reinforce benefits, drive greater adoption
Significant reimbursement with US, European healthcare providers
Trades at enterprise value of just 1.5 times 2024 consensus sales
Partnerships include DoD and FAA
Reporting financial results Aug. 3
Strong management team including CEO Len Liptak and CFO Brian Dow
By Jarrett Banks and John Jannarone
Pilots, train conductors, truck drivers and soldiers need to be alert and rested, just like the rest of us. But in what the Centers for Disease Control has called "a major public health epidemic," obstructive sleep apnea (OSA) can destroy quality of life and even lead to premature deaths.
While continuous positive airway pressure (CPAP) machines have been the market-leading treatment, compliance issues have led to the search for alternative solutions. It's also created a ready-made customer base of people who don't want a mask strapped to their heads while they sleep.
Meet ProSomnus, Inc. (Nasdaq: OSA), which is making waves in the treatment of OSA that affects approximately 1 billion people globally. The company makes a precision oral appliance —a customized mouthpiece — that has seen high patient satisfaction and lower adverse effects. And with attractive reimbursement from US and European healthcare providers, ProSomnus is positioning itself to become a leading treatment for OSA worldwide.
The current stigma surrounding oral appliances for treating sleep apnea exists because legacy oral appliances took a non-medical approach to a medical problem, lacking precision manufacturing, data generation and involvement of sleep physicians.
ProSomnus is changing this perception by approaching oral appliances as a medical-grade solution for sleep apnea, designed with precision manufacturing, data generation and collaboration with sleep physicians.
The company's data shows a 75 percent success rate in treating sleep apnea, close to CPAP's efficacy rate, and with higher patient compliance. ProSomnus seeks to become the market leader in the $600 million worldwide annual sleep apnea oral appliance market and potentially tap into the $6 billion+ market of patients needing an alternative to CPAP.
The company's medical device mindset and data-driven approach set it apart from traditional oral appliances, positioning it as a potential game-changer in the market. ProSomnus has generated data through multiple studies, securing the support of the U.S. Department of Defense, the Federal Aviation administration and 4,000+ sleep physicians, sleep dentists and general practitioners as purchasing clinicians.
Headquartered in Pleasanton, CA, ProSomnus has seen significant top-line growth, with potential for major upside. First quarter revenue was up 55 percent from a year earlier and 2022 revenue rose 38 percent.
ProSomnus operates with a hybrid sales force of 22 direct representatives globally, with plans to expand further. It has also conducted 17 successful peer-reviewed studies, showcasing the efficacy and safety of its offerings.
The flagship product is the EVO Custom Precision Medical Device, a proprietary device that leverages digital prescriptions, AI device design, advanced materials and robotic milling to provide precision jaw positioning and comfortable sub-millimeter airway opening. They can be manufactured in about a week.
The devices have demonstrated excellent efficacy, with a success rate of 94 percent compared to approximately 50 percent for CPAP. Additionally, patients reported a significant reduction in snoring and an excellent safety profile.
ProSomnus has amassed a growing portfolio of peer-reviewed clinical data, further validating its treatment approach. Clinical studies have shown the company's devices to be highly effective, comfortable and preferred by patients.
The limitations of current treatments, including low compliance with CPAP, invasiveness and cost of implantable solutions, and inconsistent efficacy of traditional oral appliances, create a market disruption opportunity for ProSomnus.
ProSomnus enjoys excellent reimbursement coverage in the U.S., where 85 percent of its business is located, and key European markets. The company is covered by Medicare and almost all private U.S. medical insurance, with additional international coverage in countries such as Germany, the UK, France and the Netherlands.
Multiple near-term growth catalysts are on the horizon, including the expansion of the North American and international sales force, the launch of a reimbursed OSA remote monitoring platform, and ongoing major clinical studies that can drive further label expansion.
ProSomnus also benefits from an experienced management team with a strong track record of commercializing novel products. Chief Executive Len Liptak was previously global business manager at 3M, and CFO Brian Dow was formerly at multiple bioscience companies including Pacific Biosciences of California.
While ProSomnus doesn't have many true competitors, companies that operate in this space are CPAP makers and Inspire Medical Systems Inc. (NYSE: INSP), which makes implantable neurostimulation systems to treat OSA.
Implantable solutions, while commercially successful, only appeal to a small percent of patients and carry significant cost. ProSomnus has plans to design a head-to-head clinical trial comparing its precision oral appliance therapy with Inspire's hypoglossal nerve stimulation in treating patients with severe OSA.
Turning to valuation, ProSomnus looks priced to rise –  and it could happen sooner rather than later. The company trades at enterprise value of just 1.5 times 2024 consensus sales, according to Sentieo, an AI-enabled research platform.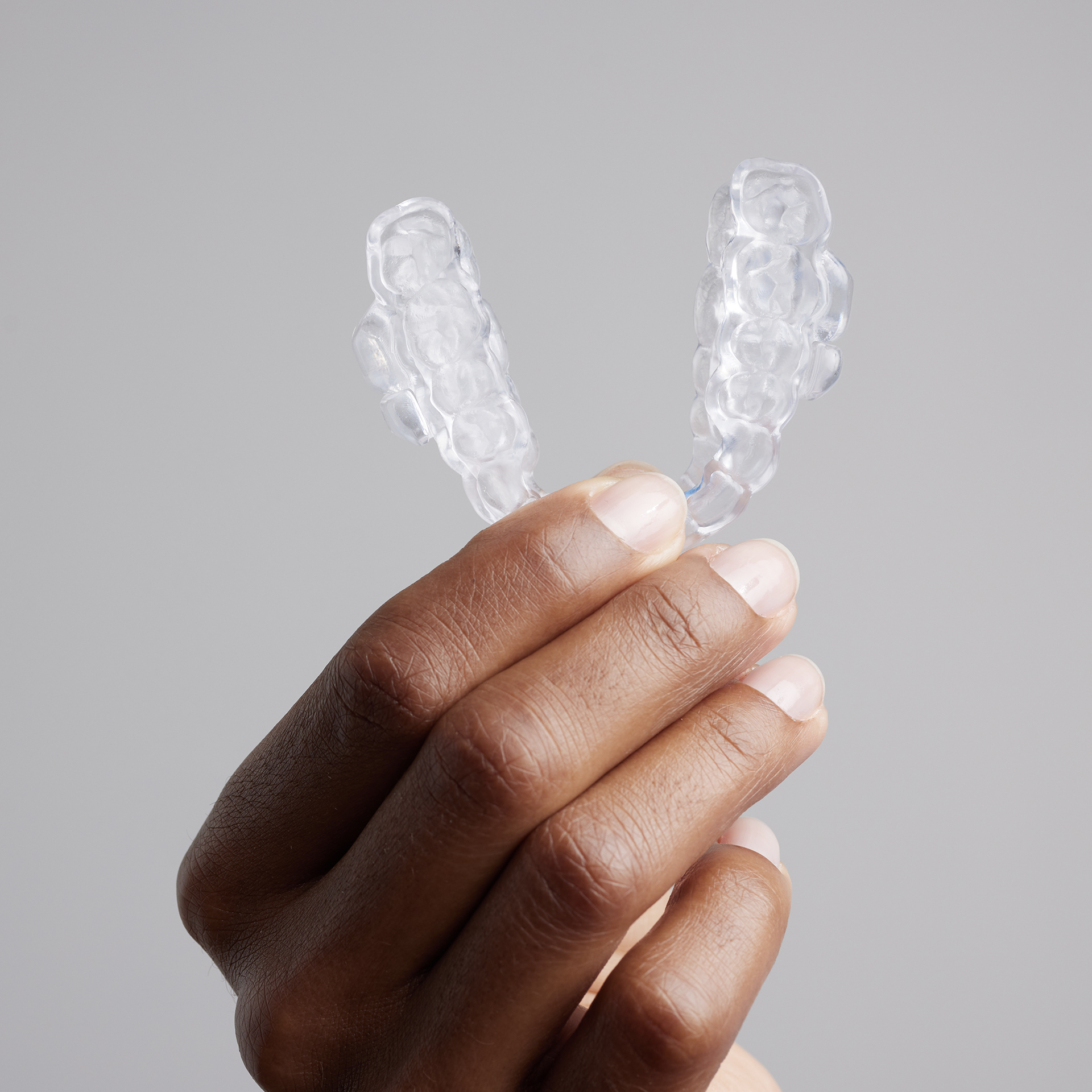 That's likely too low given the company's growth trajectory. Analysts see sales rising 36 percent this year and 31 percent next year, Sentieo says. And of course it's far below the multiple of 11.7 times 2024 sales commanded by Inspire Medical Systems, Inc.
ProSomnus itself has indicated that good news is on the horizon. The company said earlier this month it will report its "strong second quarter financial results" prior to market open on Aug. 3.
As the world recognizes the impact of sleep apnea on mortality rates and overall health, ProSomnus stands at the forefront of transforming the OSA treatment landscape. With its patient-preferred, clinically proven, and cost-effective therapy, the company is well-positioned to capture a significant share of the growing market.
The company plans to use new capital to expand its sales force, generate more data, and create next-gen appliances, including one with an embedded pulse-ox sensor, set to launch as soon as this year.
ProSomnus is a potential market disruptor, converting CPAP users to its oral appliance, resulting in a much higher stock valuation — words sure to rest well with investors.
Contact: 
Twitter: @IPOEdge 
Instagram: @IPOEdge