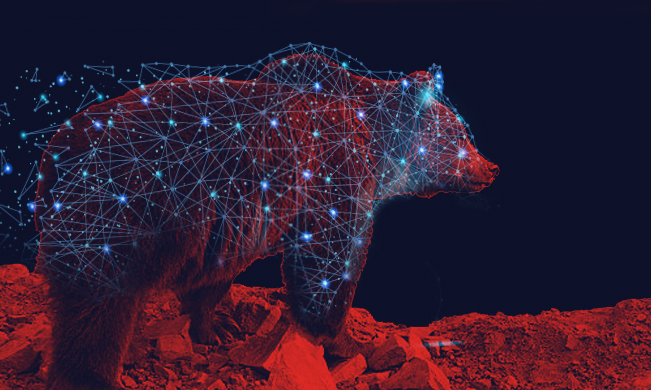 IPO Edge and the Palm Beach Hedge Fund Association  hosted a fireside chat with the CEO, CFO, and CTO of BigBear.ai and the Founding Managing Partner of GigCapital4, Inc. (Nasdaq: GIG) on Wednesday, Nov. 17 at 2pm ET to discuss the upcoming shareholder vote on Dec. 3 and importance of all investors voting, as well as services and advantages over competitors. The live event features BigBear.ai CEO Reggie Brothers, CFO Joshua Kinley, and CTO Brian Frutchey along with GigCapital Founding Managing Partner Raluca Dinu. They were joined by  IPO Edge Editor-in-Chief John Jannarone and Editor-at-Large Jarrett Banks in a moderated video session lasting approximately 60 minutes and including a Q&A with the audience.
CLICK HERE TO WATCH THE FULL REPLAY
BigBear.ai is operationalizing artificial intelligence and machine learning at scale through our end-to-end data analytics platform. It delivers superior information and decision support to customers in the private and public sectors through our modular suite of big data analytics and solutions. Each of the company's three products can be used on its own or together, including in conjunction with a customer's existing technology: Observe (data ingestion and conflation), Orient (composable machine learning at scale), and Dominate (visual anticipatory intelligence and optimization).
GigCapital4 is a Private-to-Public Equity (PPE)™ company, also known as a blank check company or special purpose acquisition company (SPAC), focusing on the technology, media and telecommunications (TMT) and sustainable industries. It was sponsored by GigAcquisitions4, LLC, which was founded by GigFounders, LLC, each a member entity of GigCapital Global, and formed for the purpose of entering into a merger, share exchange, asset acquisition, stock purchase, recapitalization, reorganization or similar business combination with one or more businesses.
Messrs. Brothers, Kinley, Frutchey and Dr. Dinu discuss:
The upcoming shareholder vote on Dec. 3 and importance of all investors voting
BigBear.ai's  services and advantages over competitors
Large and growing TAM driven by connected devices
Defense and intelligence customers
Emerging opportunity in commercial sector
Backlog and pipeline supporting revenue and profit projections
Strategic M&A opportunities
An investor presentation highlighting the details of the transaction can be found here.
The Special Meeting of GigCapital4's stockholders will be held at 1 p.m. Eastern Time/10 a.m. Pacific Time on December 3, 2021 in connection with the Business Combination. The proxy statement/prospectus is being mailed to the Company's stockholders of record as of the close of business on October 5, 2021 (the "Record Date").
The GigCapital4 Special Meeting of Stockholders can be accessed by visiting www.virtualshareholdermeeting.com/GIG2021SM, where GigCapital4 stockholders will be able to listen to the meeting, submit questions and vote online. GigCapital4 encourages its stockholders to read the entire final proxy statement/prospectus, including the Annexes and other documents referred to therein, carefully and in their entirety. Holders of GigCapital4 stock who need assistance voting or have questions regarding the Extraordinary General Meeting may contact GigCapital4's proxy solicitor, Morrow Sodali, at (203) 658-9400 or email at GIG.info@investor.morrowsodali.com.
About the Speakers:
Reggie Brothers is the Chief Executive Officer of BigBear.ai, a new leader in decision dominance that brings together artificial intelligence and machine learning at scale through its end-to-end data analytics platform. Dr. Brothers has extensive expertise in science and technology, business development, and innovative management in both the public and private sectors and has exhibited hands-on leadership and growth-based decision making over his 20-year career the public and private sectors.
Joshua Kinley is the Chief Financial Officer of BigBear.AI.  Mr. Kinley has more than 20 years of experience in the Intelligence Community and Department of Defense and more than 13 years as a Chief Financial Officer.  He began his career with the U.S. Army as a Military Intelligence Officer, after which he served as an advisor and management consultant to senior Intelligence Community executives.  Mr. Kinley co-founded PCI and also served as its Chief Financial Officer.  Prior to that, he was the Senior Director of Acquisition Support at SI International. Mr. Kinley received a B.S. in Life Sciences from the United States Military Academy at West Point and an M.B.A. from Johns Hopkins University with a focus on IT Management.
Raluca Dinu is the Founding Managing Partner of GigCapital. Dr. Dinu is a global business executive, offering 20 years of achievements in the high-tech industry (semiconductors, electronics, media, cloud data management, and information technology), with an established track record of driving increased revenue and profitability, building and leading cross-functional teams, and delivering strong results in turnaround situations, strategic growth and consolidation, and fast-paced business environments.