Collaborations Include Barbour, Sperry, and Lands' End
IPO Edge Editor-in-Chief
When growth-stage companies think about advertising, the modern options are straightforward: Grab your customers on Facebook, Inc.'s Instagram, Alphabet Inc.'s Google, or Twitter, Inc. But for preppie-inspired apparel brand Rowing Blazers, the smarter move may be to dust off older labels and harness the marketing power of nostalgia.
In 2019, the New York-based company partnered with several brands to create collaborative product lines. Those included Barbour, Sperry, and Lands' End – some of which have been out of the consciousness of younger shoppers for many years.
And most of the partnerships were driven by the heritage brands seeking out Rowing Blazers – not the other way around. "People might think I'm sitting at my desk banging out emails," Rowing Blazers Founder Jack Carlson said in an interview with IPO Edge. "But almost all of it has been inbound and for every one we've done we've had to say 'no' to a hundred."
It's not the first time Mr. Carlson has taken an unorthodox approach to marketing. Earlier this year, Rowing Blazers opened a physical flagship store in Manhattan's Soho neighborhood with a strategy of driving online sales.  Rowing Blazers also currently has two pop-up shops open – one in Brooklyn's Williamsburg and another in Brentwood, California – and also had one open in Tokyo for a month earlier this year.
Mr. Carlson said the collaborations have to be chosen carefully to ensure a good fit. "In many instances, we've been approached by a brand that I love, but it feels forced or contrived, so we can't do it," he said. "It would make people question everything we've done so we have to turn it down, which can mean turning down a lot of money."
The collaborations have the benefit of attracting customers who are already fans of Rowing Blazers as well as followers of the heritage brands. "It puts us on the radar of people who are into that other brand," he said.
He said that some of the heritage brands that have partnered with Rowing Blazers have large catalogs of logos and imagery they own but haven't put to use in many years. "They're sitting on so many old logos and we can bring them back with a younger audience," he said. "Imagine you're a fairly large, heritage brand. There's an opportunity to reach out to a New York startup and make your brand very cool."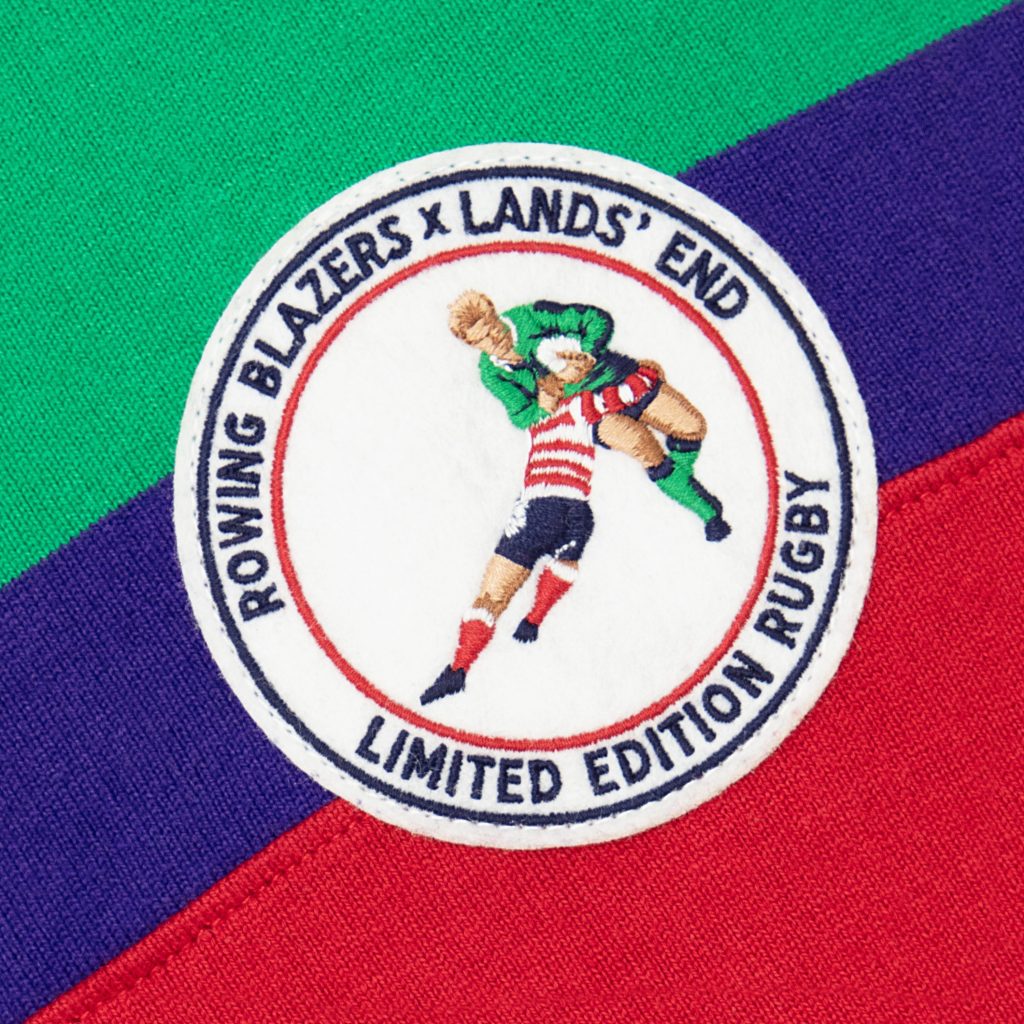 Mr. Carlson has also said actual purchases by musicians, actors, and other celebrities that wind up on social media are be more effective than ad spending. Actor Timothée Chalamet, for instance, has an enormous fan base in South Korea, where he has been spotted wearing Rowing Blazers gear.
"The paparazzi got photos of him and people put it up on Instagram," Mr. Carlson said. "Immediately afterwards we could see orders from Korea coming in."
Mr. Carlson said there was a time when digital marketing was more effective. "Back in the day, you could spend a few grand in Facebook ads and get 100 times that much back," he said. "But you've got people spending so much on digital ads without regard for the payback, so it's become very expensive. And ultimately, it's not as cool for someone to hear about a brand through an ad."
Contact:
John Jannarone, Editor-in-Chief
editor@IPO-Edge.com
Twitter: @IPOEdge
Instagram: @IPOEdge