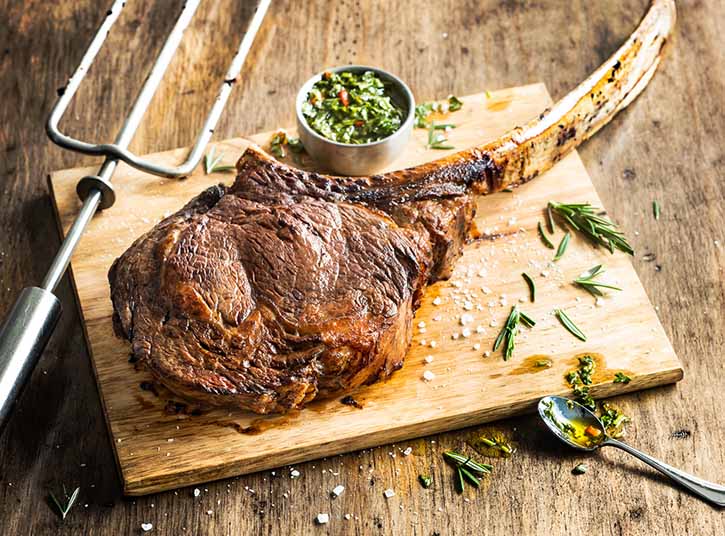 Fogo de Chão parent Fogo Hospitality, Inc. filed IPO prospectus, may list soon
Fogo has reserved an eponymous ticker, to trade under "FOGO" on NYSE
Offers an elevated dining experience with signature cocktails, dishes and sense of discovery
Inspired by southern Brazilian hospitality, featuring open-air churrasco grill and gaucho chefs
Market Table & Feijoada Bar includes fresh offerings inspired by Brazilian markets
Currently 72 locations with long-term potential for over 550 worldwide
Posted 7 straight years of steady customer traffic growth
Earned $517 million of revenue, $94 million of Ebitda in year through September, 2022
Locations generate over $10 million of annual sales volume on average
Comparable fast-growing restaurants Shake Shack, Inc. and Portillo's Inc. command high Ebitda multiples
There's much more than meat skewers for visitors to red-hot Brazilian restaurant chain Fogo de Chão. The 45-year-old global establishment provides a complete southern Brazilian experience, with an open-air churrasco grill, craft cocktails, a sprawling market table loaded with authentic delights and even gaucho chefs trained in traditional techniques. Soon, public shareholders should also get a chance to share some tasty returns.
Meet Fogo Hospitality, Inc., parent of Fogo de Chão, which has filed a prospectus for an initial public offering – indicating a new listing could come later this year. Fogo has also reserved the "FOGO" ticker on the New York Stock exchange where it's expected to trade.
For those who haven't been to one of the 72 worldwide Fogo locations, the experience is like a play in several acts, each offering new discoveries for the senses. Fogo is rooted in southern Brazilian hospitality, which of course features world-famous cuts of steak including picanha, a tender, seasoned sirloin, bone-in ribeye, along with wagyu New York strip. There's plenty of protein aside from beef, including not only lamb, pork and chicken but you can also order a full-fledged seafood tower with lobster, snow crab and jumbo shrimp. Typically, guests have up to 14-16 different meat options on a single visit.
All of these treats are cooked right in front of guests – who soak up the sights and smells along the way. Gaucho chefs are on display, plying their craft in an open-air churrasco grill before they personally offer sliced meats from skewers at your table.
But even before digging into the main attraction, guests are invited to browse the Market Table & Feijoada Bar, which is strewn with exotic vegetables, imported cheeses, smoked salmon, cured meats and much more. The Feijoada Bar features a traditional black bean stew made with sausage and served with rice, fresh orange and farofa – baked yuca flour with bacon.
All that is bound to make patrons thirsty, and Fogo has developed its own set of signature cocktails designed with its own fare in mind. Those include the Blood Orange Manhattan, made with trendy Buffalo Trace Bourbon, Antica Formula, blood orange and angostura bitters; the Carmelized Pineapple Old Fashioned, made with WhistlePig PiggyBack 100% Rye, muddled caramelized pineapple, orange, and Luxardo cherry; along with the Samba Squeeze Martini, a mix of Grey Goose Le Citron Vodka, St-Germain, blood orange, and guava. There's also a robust wine list, including plenty of reds that pair well with signature meat cuts.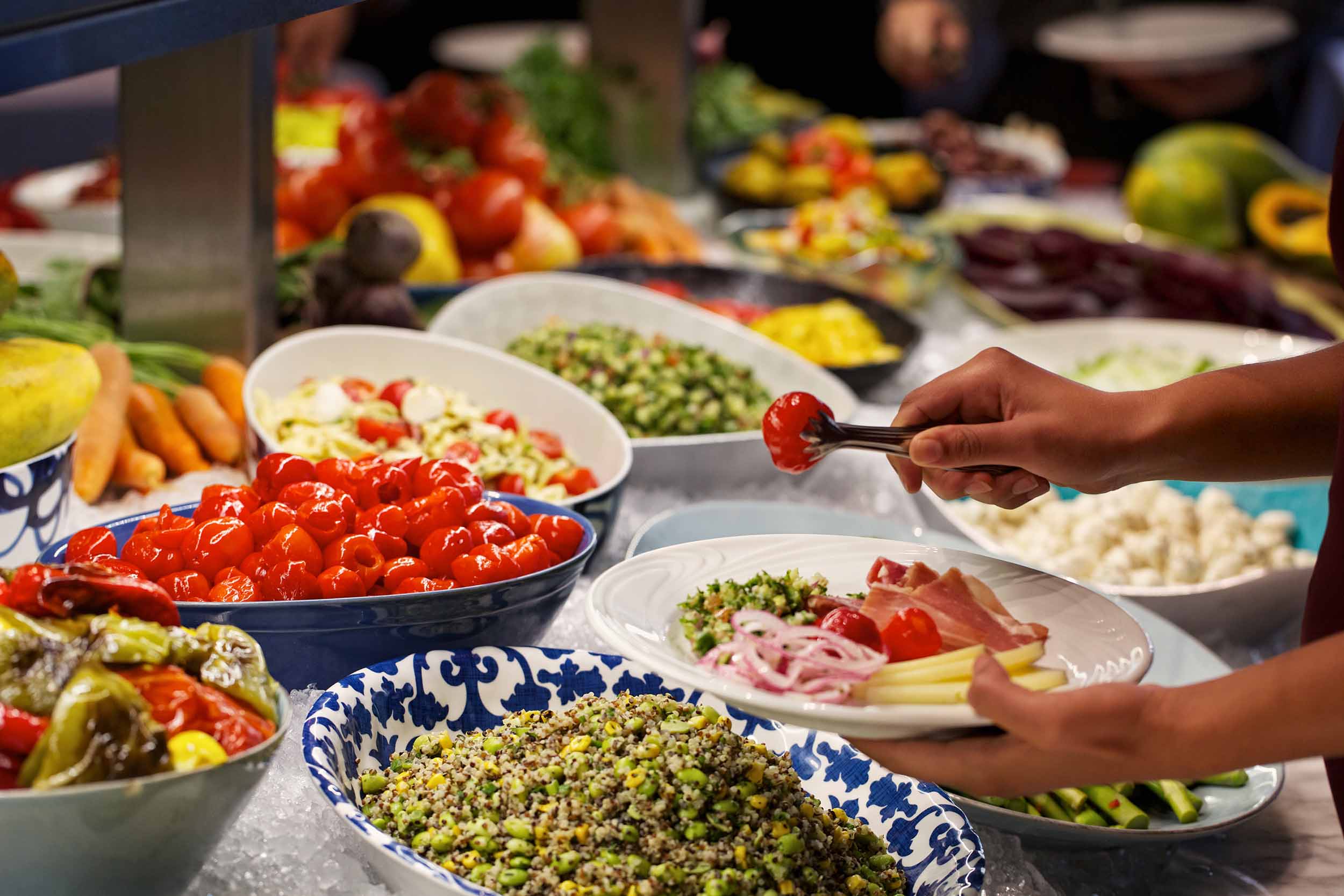 The formula is intoxicating – not just in the U.S. where Fogo has most restaurants but around the world, from Jeddah to Rio de Janeiro. Fogo sees potential to grow its owned-store footprint 15% annually, with a potential for over 550 locations in the next 20 years.
Indeed, new restaurants perform exceptionally well. As of October 2022, Fogo had opened 13 new U.S. units since 2019. Fogo says those 13 units exceeded its target year 3 U.S. AUV of $6.6 million by 32%. The rollout continues apace: This month Fogo opened a new location in Paramus, New Jersey and it has 12 signed leases for 2023 openings, with plans for more beyond that.
Importantly, Fogo's audience is young. Millennial and Generation X demographic groups collectively represent approximately 79% of Fogo guests, based on a 2018 survey. There's also a healthy balance of 60% male and 40% female among Fogo customers. That suggests potential for continued traffic growth for many years. (The last seven years have seen steady traffic growth, excluding temporary COVID-related closures).
Traffic growth is further supported by Fogo's unusual gaucho model. Those chefs circulate around each restaurant continuously, acting as both chefs and servers. That helps keep guests moving through their meals at a healthy pace and is also appealing to the staff themselves because they can earn more income in a tip pool. Gaucho chefs also have ample opportunity to advance to management, making them more likely to stay longer at Fogo.
Not everyone needs to go for the full churrasco experience, which is priced starting at $54.95. Guests can also grab a Picanha Burger starting at $8 or a lunch entrée at $15. Fogo also offers an all-day happy hour with $9 Brazilian-inspired cocktails, $7 glasses of South American wines, and $5 Brazilian beer.
Fogo's success is visible in its financials – including serious profits. It earned $517 million of revenue, with $94 million of Ebitda in year through September, 2022. Such a strong profit profile is especially important in this market and should help Fogo command a tasty valuation.
Indeed, leading fast-casual restaurants and full-service operations alike trade at healthy multiples. Chicago-based Portillo's Inc. trades at 20 times 2023 consensus Ebitda, according to Sentieo, an AI-enabled research platform while Shake Shack, Inc. trades at 24 times. Darden Restaurants, Inc., which has a slower growth profile, trades at 12.7 times.
With a uniquely engaging experience, a global track record and juicy profits, investors should be ready to sink their teeth into the Fogo IPO.
Contact:
IPO Edge
www.IPO-Edge.com
Editor@ipo-edge.com
Twitter: twitter.com/ipoedge
Instagram: instagram.com/ipoedge