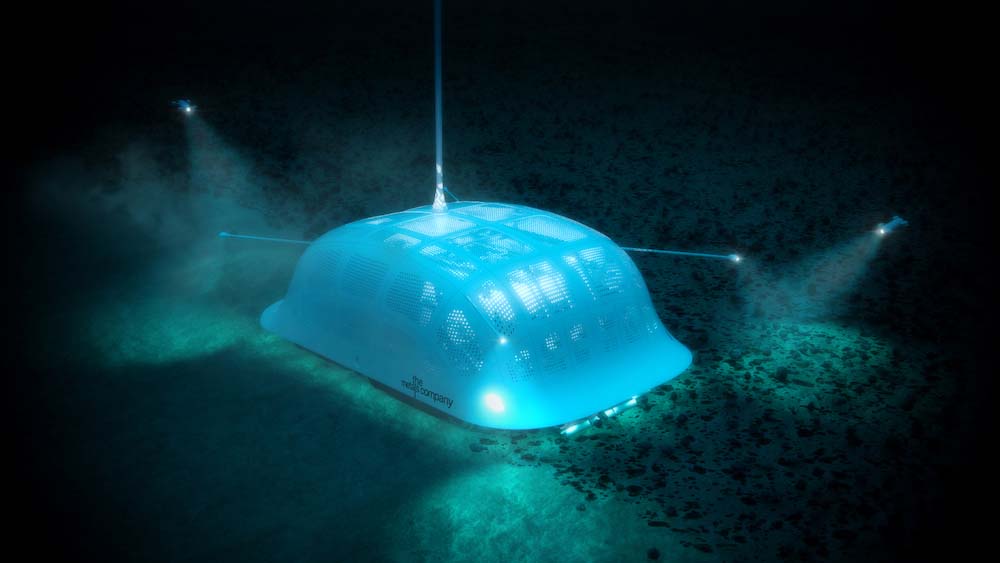 IPO Edge and the Palm Beach Hedge Fund Association hosted a fireside chat with the CEO and CFO of The Metals Company (Nasdaq: TMC) to discuss TMC's role in the metals supply chain, the company's polymetallic nodule extraction technology, key partnerships in R&D, and future business and stock outlook. The event featured TMC CEO Gerard Barron and CFO Craig Shesky joined by IPO Edge Editor-in-Chief John Jannarone and Editor-at-Large Jarrett Banks in a moderated video session lasting approximately 60 minutes and including a Q&A with the audience.
The Metals Company is an explorer of lower-impact battery metals from seafloor polymetallic nodules, on a dual mission: (1) supply metals for the clean energy transition with the least possible negative environmental and social impact and (2) accelerate the transition to a circular metal economy. The company through its subsidiaries holds exploration and commercial rights to three polymetallic nodule contract areas in the Clarion Clipperton Zone of the Pacific Ocean regulated by the International Seabed Authority and sponsored by the governments of Nauru, Kiribati and the Kingdom of Tonga.
More information is available at www.metals.co.
Messrs. Barron and Shesky discussed:
TMC's place and role in the metals supply chain
Polymetallic nodule extraction technology and its role in powering Electric Vehicles
Key partners and partnerships in developing nodule extraction technology
Current status of International Seabed Authority regulations
Future business and stock outlook
About the Speakers:
Gerard Barron is the CEO of The Metals Company and is on a mission to help wean humanity off fossil fuels and transition to a circular resource economy.  He is a seasoned entrepreneur with a track record of building global companies in battery technology, media and future-oriented resource development both as a chief executive officer and strategic investor.  He became involved in the early strategic development and financing of DeepGreen – now known as The Metals Company – during its formation in 2011 and stepped into the role of Chairman & CEO in 2017.
Gerard is leading The Metals Company's three-part strategy to first inject a sufficient supply of four virgin metals (Ni, Mn, Co, Cu) into the system to enable the green transition, then track and recycle the four metals that The Metals Company injects, and ultimately work through the rest of the periodic table to circularize the remaining metals.  If The Metals Company succeeds, mining virgin ores – whether in land or in the ocean – will become a marginal human activity as we meet most of our metal needs by recycling a shared common stock of metals.
Craig Shesky is the CFO of The Metals Company and has over 15 years combined experience in public investing, metals research and investment banking in New York.  He spent 12 years at King Street Capital Management, most recently as senior analyst in charge of recommending investments the global metals & mining space.  He analyzes electrification trends, battery chemistries and the resulting impacts on supply & demand for critical base metals, with particular expertise in nickel and copper.  He also has significant experience navigating complex, legal-driven investments around the world, as King Street was one of the largest creditors in over a dozen global Lehman Brothers entities.  Craig worked closely with administrators, creditors, lawyers and advisors to reach settlements, form JVs and accelerate recoveries.  He also spent two years as the top-tier analyst on the insurance & asset management investment banking team at Morgan Stanley.
Craig was raised in an iron mining family in Michigan's Upper Peninsula, working as a production truck driver in Cleveland-Cliffs iron mines during college summers, becoming intimately familiar with open pit operations as well as the environmental and social challenges of terrestrial mining.  Craig graduated magna cum laude with a B.S. in Finance from the University of Notre Dame.
Contact:
Jarrett Banks, Editor-at-Large
Twitter: @IPOEdge
Instagram: @IPOEdge