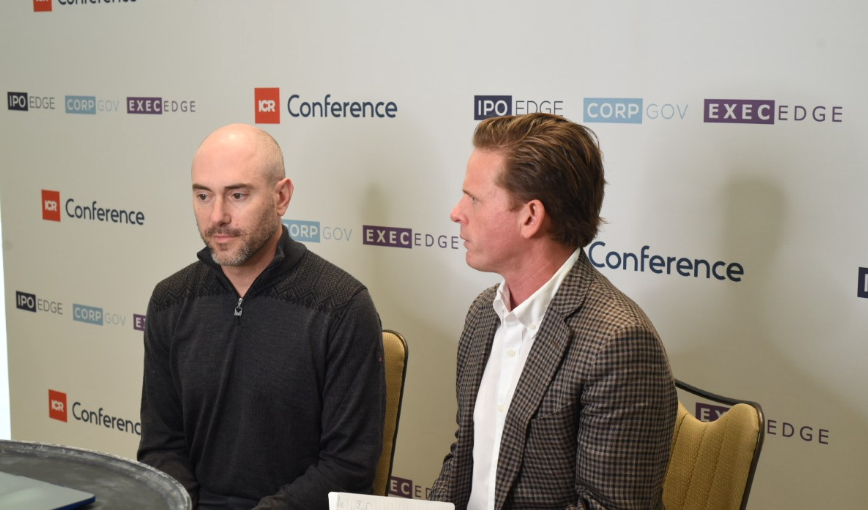 IPO Edge hosted a fireside chat at the 2023 ICR Conference with David Rosenberg, Co-Founder and CEO of AeroFarms. The in-person interview was joined by IPO Edge Editor-in-Chief John Jannarone and Editor-at-Large Jarrett Banks. Watch the full recording below:
About David Rosenberg
David Rosenberg is the Co-founder and CEO of AeroFarms with a tenure in transforming tech innovation with circular economy solutions in mind. David is the founder of Hycrete, a nano-technology company that he led between 2002-2009, and previously an Adjunct Professor at the NYU Stern School of Business where he taught Entrepreneurial Finance. From co-chairing New Jersey Governor Phil Murphy's Agriculture Transition Committee to being recognized as on of Produce News' Top 35 Innovators Ever Who Have Shaped the Produce Industry, David continues to transform food technology as we know it.
Along with leading AeroFarms to new heights, David dedicates his time to several local and international organizations. As a member of the World Economic Forum, David co-founded and co-chaired the Young Global Leaders Circular Economy Taskforce and was a member of the World Economic Forum Global IoT Council. David was also a member of the U.S. delegation to the B20 Sustainable Food System Taskforce, which advises the G20. David has been honored by the Liberty Science Center as a 2019 Genius Innovator, recognized as Ernst & Young's (NJ) Entrepreneur of the Year (Food and Beverage) and was named one of the 100 Most Intriguing Entrepreneurs at Goldman Sachs' 2019 Annual Builders and Innovators Summit. In 2008, the World Economic Forum recognized David as Technology Pioneer for his nanotechnology company and in 2010 as a Young Global Leader.
About AeroFarms
Since 2004, AeroFarms has been leading the way for indoor vertical farming and championing transformational innovation for agriculture. On a mission to grow the best plants possible for the betterment of humanity, AeroFarms is a Certified B Corporation with global headquarters in Newark, New Jersey. Named by Fast Company as one of the World's Most Innovative Companies and Brands That Matter and by TIME for Best Inventions in Food, AeroFarms patented, award-winning indoor vertical farming technology and Aeroponics Advantage™ provide the perfect conditions for healthy plants to thrive, taking agriculture to a new level of precision, food safety, and productivity while using up to 95% less water and no pesticides ever versus traditional field farming. AeroFarms is able to grow safely all year round, using vertical farming for elevated flavor.™ Its products can be found at major selling partners like Ahold Delhaize, Amazon Fresh, Baldor Specialty Foods, Compass Group, Harris Teeter, Marcus BP, Momofuku Noodle Bar, ShopRite, The Fresh Market, Walmart, Weee!, and Whole Foods Market. In addition, through its proprietary growing technology platform, AeroFarms has grown over 550 varieties of plants and has developed multi-year strategic partnerships ranging from government to major Fortune 500 companies to help uniquely solve agriculture supply chain needs.
Contact:
IPO Edge
www.IPO-Edge.com
Editor@ipo-edge.com