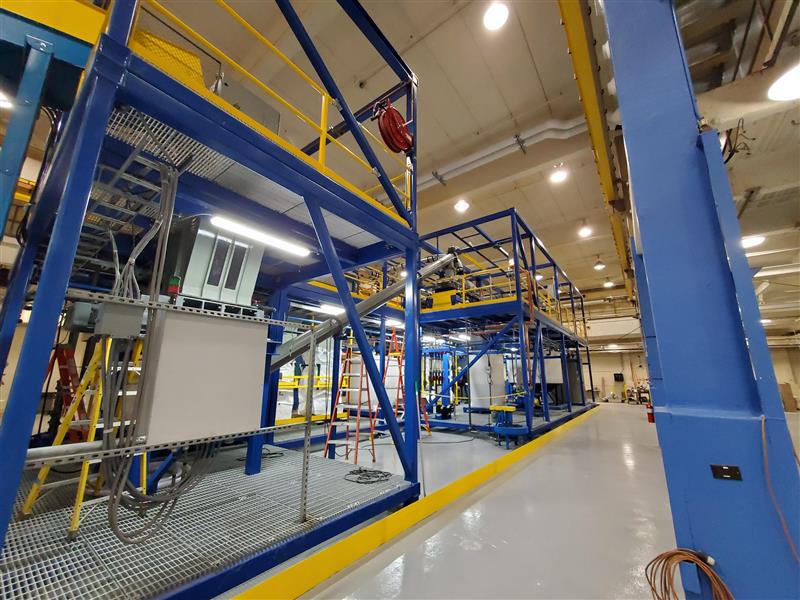 Li-Cycle Corp. to go public via merger with Peridot Acquisition Corp. (NYSE: PDAC)
Largest lithium-ion battery recycler in N. America
Company also building 3rd battery-recycling facility in N. America, will double capacity in region
Li-Cycle expects 82{efe5d79870c08482e17ab0c97855f89429dac5f22c46026d3ca83573faec2208} annualized revenue growth from 2021-2025, far above peers
PIPE investors include Neuberger Berman Funds, Franklin Templeton, Mubadala Capital
Commodity tailwinds beneficial to bottom line
Recycled battery metals generally cheaper than metals sourced from mines
Trades at significant discount to comps Ganfeng Lithium, Albemarle, Hylion
Co-Founders Ajay Kochhar and Tim Johnston bring years of industry experience
By Jarrett Banks  and John Jannarone
While not everyone saw it coming so soon, there's no doubt that a green tidal wave is washing across the global economy. Savvy investors should learn how to surf it.
After decades of being asleep at the wheel, there is now an increasing sense of urgency in the U.S. under the Biden administration, while governments across the globe are strengthening regulations to cut emissions, and every automaker is rushing to offer electric models. And those vehicles will all need one thing: batteries.
Meet Toronto-based Li-Cycle, a pure ESG play. The recycler of lithium-ion batteries is merging with Peridot Acquisition Corp. (NYSE: PDAC) in a deal that is expected to close in the second quarter. The combined company will be named Li-Cycle Holdings Corp. and investors who own shares of PDAC will see them automatically convert to the new ticker: "LICY."
Cheaper and more powerful batteries have enabled mass electrification across many sectors. Interest has surged from EV makers, consumer-electronics manufacturers and the energy industry – which is hungry for enormous stationary storage systems operating on the power grid.
As the first generation of EVs nears retirement, the cars and their 1,000-pound battery packs are creating a mountain of electronic scrap. Li-Cycle dismantles the batteries to recover cobalt, lithium, and nickel—helping limit the environmental impact of both mining and battery disposal.
Indeed, Li-Cycle collects valuable "waste" from a wide range of sources including consumer electronics, cars, manufacturing scrap, and energy storage systems. Over time, there should be more electronics from regular households that winds up being recycled rather than winding up in a landfill.
Li-Cycle says its recycling achieves around 95 percent recovery of all the materials used in lithium batteries from EVs and stationary energy storage systems. That compares with a mere 50 percent rate more typically seen across the industry.
Through its customer-centric "spoke and hub" model, Li-Cycle will drive profitability through economies of scale. Its spokes take in batteries and other electronic scraps, break them down, and then feed the smaller, lighter chunks of valuable material back to a central hub for final processing. The process cuts about 60 percent of the shipping weight.
In North America, its "spokes" in Kingston, Ontario and Rochester, NY, handle everything from the smallest lithium ion battery up to EV vehicles and everything in between to produce shredded metal such as copper and aluminum as well as mixed plastics.
Meanwhile its hub, in late stage development also in Rochester, will produce battery grade and refined materials through a patented process that includes 12 trade secrets. The new hub facility will generate 120 new fulltime jobs in an area that has struggle economically in recent times.
The company plans to build a third North American battery-recycling facility near Phoenix that will be capable of processing batteries and battery-manufacturing scrap equivalent sufficient to power about 20,000 electric vehicles per year. The site will provide a gateway to nearby California, where Li-Cycle expects to see sharply higher demand for batteries as the state transitions to all-electric vehicle sales by 2035.
Companies including Tesla Inc. have expressed concerns over nickel supplies and the lithium market showing signs of tightening. Lithium-ion batteries have taken over the world since their first commercial use in 1991, powering everything from consumer devices to electrical grids. As costs have fallen more than 90 percent in the past 10 years, battery performance has improved only a little bit every year.
All the energy stored in a growing number of batteries will require a significant increase in a few key metals, namely lithium, cobalt and nickel. The volume of end-of-life batteries is expected to reach 1.2 million tons in 2025 and 3.5 million tons in 2030, according to market research firm IHS Markit.
Li-Cycle has commercial supply contracts with 41 customers. And it has partnerships with mining giants like Glencore, as well as an offtake agreement with Traxys for end products from the Rochester hub, which is scheduled to ramp up in late 2022 and early 2023. The company plans to have 20 spokes and four operating hubs globally by 2025.
The market for lithium-battery recycling is about $2.7 billion growing to $7.5 billion by 2027. Li-Cycle sees its sales growing from $12 million this year to roughly $75 million in 2022, and close to $1 billion by 2025. Projected 2025 Ebitda amounts to $541 million.
And with Peridot trading just above $10 a share, it has an implied enterprise value of 10.2 times 2023 Ebitda. That compares with 2023 Ebitda multiples of 29.6 times for Ganfeng Lithium, 17.5 times for Albemarle, and 19.2 times for Hylion, according to Sentieo, an AI-enabled research platform.
Importantly, the vast majority of the company's 2023 revenue is based on contracted offtake. That should give investors confidence that Li-Cycle will deliver on its projections.
And Li-Cycle's recycled components are actually cheaper than those extracted from mines. That should keep buyers lining up – regardless of any environmental considerations.
Investors have reason to think far beyond EVs. Beyond cars, batteries will also increasingly be used for smaller vehicles like scooters, commercial vehicles and to store electricity on the power grid. The decline in battery prices has strengthened the investment case for storing electricity. Companies and financial firms are now investing over $100 billion a year on energy storage and the electrification of transportation.
It's also notable that Li-Cycle will be led by Co-Founder and CEO Ajay Kochhar and Co-Founder and Executive Chairman Tim Johnston. The two worked together for several years at Hatch, giving them strong experience and connections in the energy and metals industry.
The growing need for batteries and ESG-friendly supply chains are two things for investors to get excited about. Time to ride the green wave with Li-Cycle.
Contact:
Jarrett Banks, Editor-at-Large
Twitter: @IPOEdge
Instagram: @IPOEdge