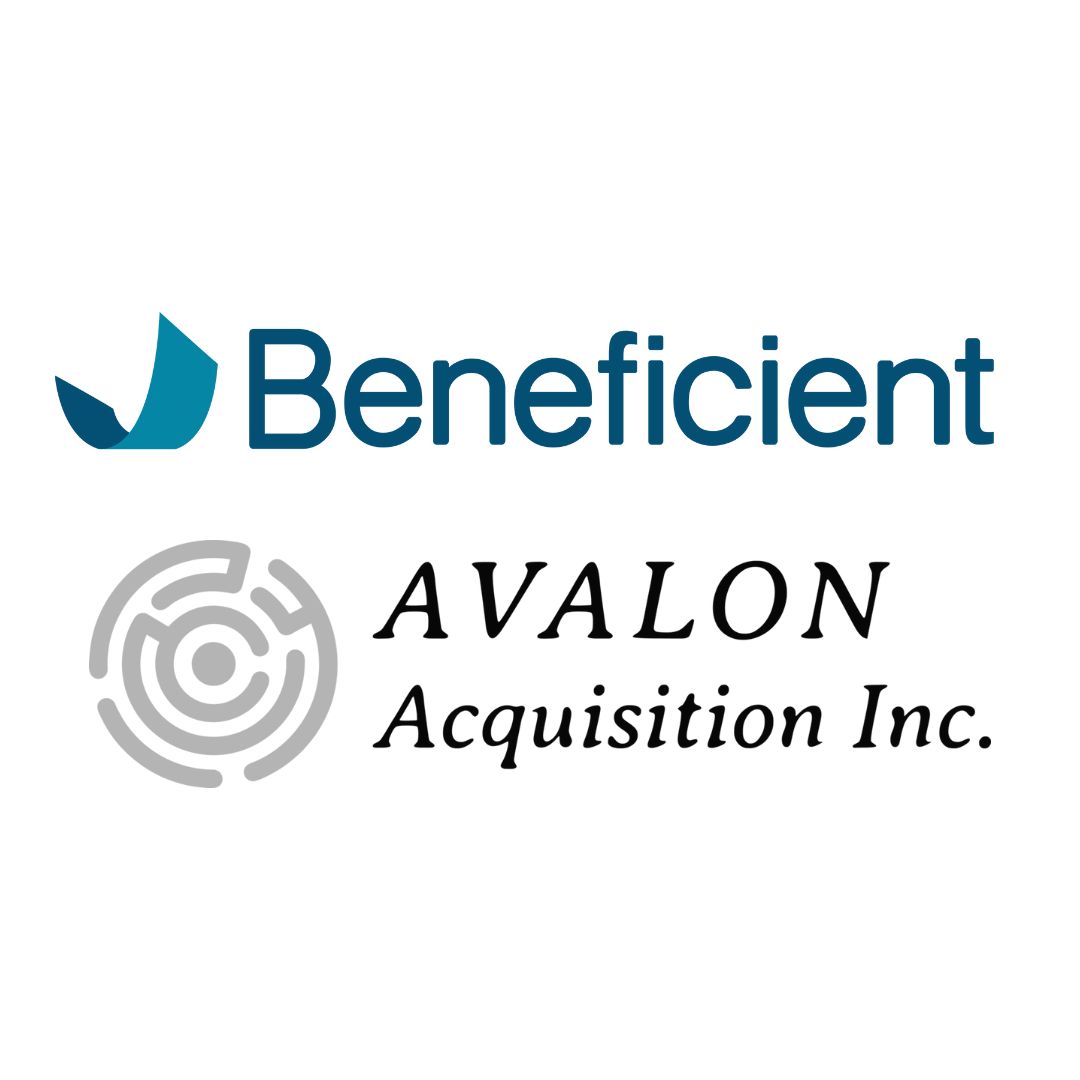 IPO Edge and the Palm Beach Hedge Fund Association hosted a fireside chat with Beneficient, "Ben" (Nasdaq: BENF) to discuss the merger with Avalon Acquisition Inc., trends in the alternative asset space, technology's role in being able to service the liquidity needs of this market, and more. The event featured Ben's CEO & Chairman, Brad Heppner, and was moderated by IPO Edge Editor-in-Chief John Jannarone and Editor-at-Large Jarrett Banks in a video session lasting approximately 60 minutes including a Q&A with the audience.
CLICK HERE TO WATCH FULL REPLAY
Mr. Heppner discussed:
Alternative assets and how more and more individual investors are getting into them
Why Beneficient is focused on individual investors and small-to-mid-sized institutions where others have only focused on large institutions
How Beneficient has worked with and will continue to work with General Partners
How technology plays a role in being able to service this market
How Beneficient's Preferred Liquidity Program will transform the way liquidity is delivered and consumed within the wealth management and advisory space
How the combination and SPAC route with Avalon came together
Key trends in the alternative asset space right now
About Beneficient
Beneficient (Nasdaq: BENF) – Ben, for short – is on a mission to democratize the global alternative asset investment market by providing traditionally underserved investors − mid-to-high net worth individuals and small-to-midsized institutions − with early exit solutions that could help them unlock the value in their alternative assets. Ben's AltQuote tool provides customers with a range of potential exit options within minutes, while customers can log on to the AltAccess portal to explore opportunities and receive proposals in a secure online environment.
Its subsidiary, Beneficient Fiduciary Financial, L.L.C., received its charter under the State of Kansas' Technology-Enabled Fiduciary Financial Institution (TEFFI) Act and is subject to regulatory oversight by the Office of the State Bank Commissioner.
For more information, visit www.trustben.com or follow us on LinkedIn.
About Brad Heppner, CEO & Chairman, Beneficient
Mr. Heppner has acquired or founded ten operating companies principally in the financial services, investment and insurance sectors, each with a common business purpose of providing highly specialized solutions for alternative asset owners. Mr. Heppner founded Heritage Highland in 1996 as a family business to organize, acquire and own as controlling or sole shareholder these operating companies. In 2003, Mr. Heppner organized Highland Consolidated Business Holdings, L.P. which is the predecessor-in-interest to Ben and changed its name to The Beneficient Company Group, L.P. on October 23, 2015. Mr. Heppner has successfully completed realizations from seven of the ten Heritage Highland companies
through mergers and transactions with Fortune 50 companies or institutionally backed management teams.
In 2003, Mr. Heppner merged The Crossroads Group, a multi-billion-dollar alternative asset manager, with Lehman Brothers, now Neuberger Berman. Among the companies Mr. Heppner founded and sold is Capital Analytics, the third oldest alternative asset administration company in the United States, which is now owned by Mitsubishi Union Financial Group. Currently, Mr. Heppner serves as CEO of The Beneficient Company Group, L.P. and Chairman of Ben Management's board of directors, and as Chief Executive Officer and Chairman for all Heritage Highland companies, positions he has held since its organization in 1996. Previously, he was a senior consultant at Bain & Company where he focused on private equity financed companies between 1994 and 1996. Mr. Heppner served as director of investments for the $3.3 billion John D. and Catherine T. MacArthur Foundation in Chicago from 1989 to 1993 after beginning his career in New York City at Goldman, Sachs & Co. as an analyst. Through companies held by Heritage Highland, Mr. Heppner has been a fiduciary for over 250 institutions and served on numerous corporate boards and advisory committees.
Mr. Heppner earned his MBA from the J.L. Kellogg Graduate School of Management at Northwestern University and is an honors magna cum laude graduate and Most Distinguished Alumnus of Southern Methodist University, where he received a BS, BBA and BA, and where he serves on the advisory board of the Edwin L. Cox School of Business
Contact:
Twitter: @IPOEdge
Instagram: @IPOEdge