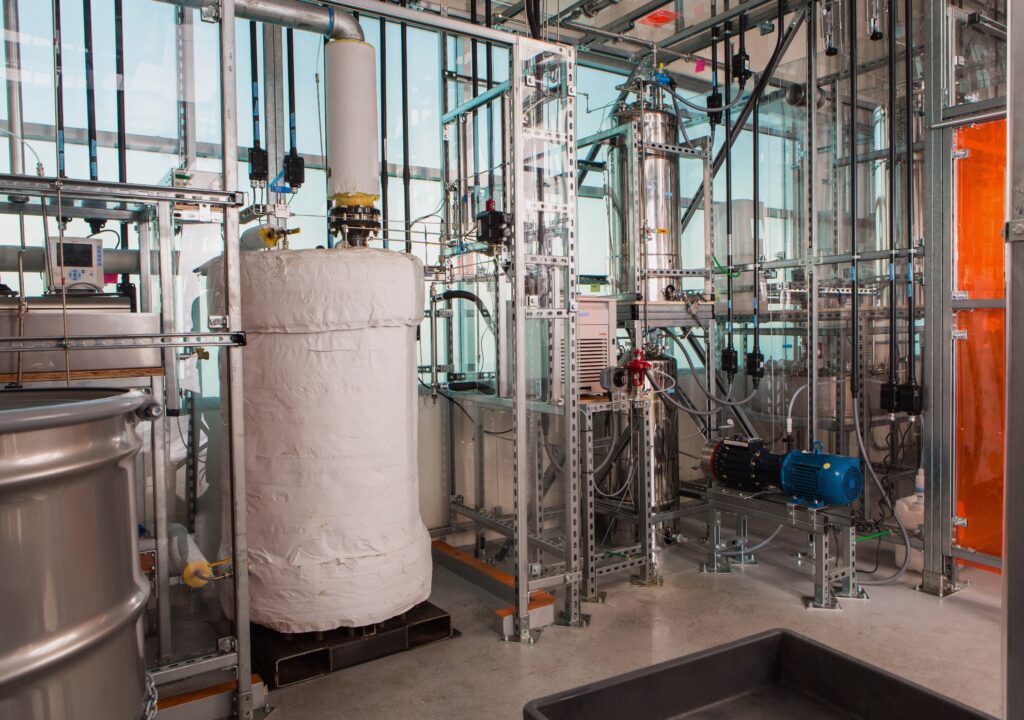 IPO Edge and The Palm Beach Hedge Fund Association hosted a fireside chat with Origin Materials, Inc. ("Origin" or "Origin Materials") and Artius Acquisition Inc. (NASDAQ: AACQ, "Artius") on Monday, May 24 at 2pm ET to discuss their pending merger. The live event featured Origin Co-Founder and Co-CEO John Bissell and Co-CEO Rich Riley, as well as Artius CEO Boon Sim. IPO Edge Editor-in-Chief John Jannarone moderated the video session, which will lasted one hour including a Q&A with the audience.
Origin spent 10 years developing proprietary technology that converts sustainable plant-based feed stocks into a range of carbon negative materials. The company starts with a feedstock made from sustainably grown sources, including woodchips that it processes into materials such as sustainable polyethylene terephthalate ("PET"), a commodity product used to make plastic bottles, textiles, cars, durable goods, clothes and carpet. It is also price competitive with fossil fuel material. Danone S.A., Nestlé Waters S.A. and PepsiCo, Inc. are each customers and investors in Origin, and since Origin announced its business combination with Artius, it has announced additional strategic partnerships, including with Mitsubishi Gas Chemical, Solvay, PrimaLoft, Packaging Matters and AECI.
IPO Edge recently published an analysis of the company, which may be read here.
Messrs. Bissell, Riley and Sim discussed:
Business combination with Artius
Origin's carbon-negative technology platform
Addressable market opportunity and target end markets
Partnerships to develop and commercialize carbon-negative materials
Progress towards commercialization
About the speakers:
John Bissell co-founded Origin Materials in November 2008 and has served as its Chief Executive Officer and a member of its board of directors since inception. Mr. Bissell has extensive experience in R&D, engineering, and business development in the chemical industry. In 2008, Mr. Bissell received the People, Prosperity, and the Planet Award from the U.S. Environmental Protection Agency, and in 2014, he was on the Forbes 30 Under 30 list in the Energy & Industry category. Mr. Bissell holds a B.S. in Chemical Engineering from the University of California, Davis.
Rich Riley has served as Co-Chief Executive Officer and as a member of the board of directors of Origin Materials since October 2020. Mr. Riley has been an investor and advisor to Origin since 2010. From April 2013 to January 2019, Mr. Riley was the Chief Executive Officer of Shazam Entertainment Ltd, a private company that develops mobile music recognition applications and was acquired by Apple, Inc. in 2018. Since February 2020, Mr. Riley has served as Chairman of the Board of JourneyPure LLC, a private addiction treatment and behavioral health services company. Mr. Riley has served as an industry advisor to KKR & Co. L.P., a leading global investment firm, since 2013. Mr. Riley is also a co-founder and member of the board of HomePoint Maintenance, Inc., a private home maintenance services company he helped found in May 2019. Mr. Riley was an executive at Yahoo! Inc. from January 1999 to September 2012, with roles that included Executive Vice President, Americas and Senior Vice President & Managing Director, EMEA Region. Mr. Riley joined Yahoo! when it acquired Log-Me-On.com, where he was the Co-Founder and Managing Member. Mr. Riley began his career as an investment banking analyst at Donaldson, Lufkin & Jenrette. Mr. Riley was a finalist for Ernst & Young's Entrepreneur of the Year Award, featured in Forbes 40 under 40 One's to Watch and included three times in Billboard Magazine's Power 100 list. Mr. Riley is a Trustee at St. Luke's School and a member of the advisory board for the Entrepreneurship Department at the Wharton School. Mr. Riley received a B.S. in Economics with concentrations in Finance and Entrepreneurial Management from the Wharton School of the University of Pennsylvania.
Boon Sim has a multi-decade career providing strategic advisory and investment services to boards and senior executives of Fortune 500 corporations, governments and institutional investors. Prior to founding Artius Capital Partners in September 2017, Mr. Sim served in a variety of senior executive roles at Temasek International, a financial investment company privately-owned by the Government of Singapore with approximately $230 billion of assets under management. At Temasek, he served as President, Americas, Head of the Markets, Life Science and Credit Groups. Mr. Sim also served as Deputy Chairman of the Management, Investment, and Strategic Policy and Risk Committees at Temasek and had direct day-to-day responsibility for origination and investment of private equity and growth investments, public investments and buy-outs in North America. Prior to joining Temasek in 2012, Mr. Sim was a senior executive with global leadership responsibilities at Credit Suisse based in New York serving as the Global Head of Mergers & Acquisitions.
Contact:
John Jannarone, Editor-in-Chief
Twitter: @ipoedge