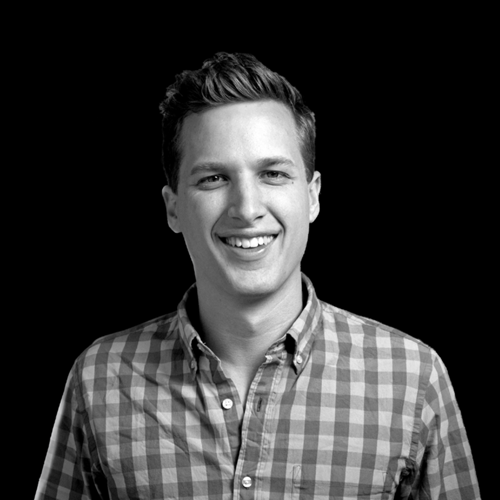 Latch Inc. CEO Luke Schoenfelder 
By Jarrett Banks
Saas provider Latch Inc. lets residents use their phones to unlock the door to their apartment, amenity spaces and the main entrance of a building. Users can grant access to guests and service providers, like dog walkers and cleaners, by providing them temporary entry codes.
Latch will go public in a merger with a special purpose acquisition company backed by New York-based real estate firm Tishman Speyer. The deal with TS Innovation Acquisitions Corp. (ticker: TSIA), a SPAC, which is expected to close in the second quarter, will give Latch an equity value of $1.56 billion and provide the company with $510 million to fund growth.
IPO Edge sat down with CEO Luke Schoenfelder to find out more about the technology.
IPO Edge: Smart home and building technology has gained momentum over the last few years as residents seek smarter and easier access to their homes and operators seek more efficient ways to manage their properties. What makes Latch different from others in the access space?
We're living in an era where residents require simplicity and convenience to help account for increasing external demands on their time. All of these additional responsibilities make it more difficult for them to easily manage their spaces. As a result, building owners and operators must explore new ways to meet renters' needs to differentiate their properties and remain competitive. Likewise, property owners and managers are increasingly adopting technology to streamline building operations and management for added efficiency. Latch an enterprise technology company focused on revolutionizing the way people experience spaces, addresses both residents' and owner and operators' needs by making buildings better places to live, work and visit.
LatchOS is a full-building operating system that addresses all of the most important capabilities of modern buildings to streamline building operations, enhance the resident experience, and enable more efficient interactions with service providers. Beyond facilitating a new set of experiences at buildings for residents and operators, Latch turns the purchase of smart-building technology for building owners from a complex sale with up to eight or more vendors into a simple process, with Latch as a single vendor with a single contract and straightforward billing.
Building owners pay for LatchOS software, install Latch partner devices, and then everyone at the building gets to use them every day. Each Latch product is designed to help people get more out of every space and enhance convenience and flexibility in ever-increasing ways. LatchOS also scales to meet the needs of users in all types of buildings, from multifamily apartments to commercial offices.
IPO Edge: As you note, Latch's primary focus is to make spaces better places to live, work and visit. What benefits does your technology afford building owners, managers and occupants?
Latch makes it more efficient for residents and property managers to access and control apartments through a series of modules including smart access, delivery and guest management, smart home and sensors, connectivity, and resident experience. We combine software, products, and services into a holistic system that makes spaces more flexible for residents, more efficient and profitable for building operators, and more convenient for service providers.
Latch unifies the resident experience through a single interface through the Latch App, enabling them to control every aspect of their home environment, from access to temperature and more. Likewise, Latch simplifies the experience for building operators by integrating all vendors and solutions into a single enterprise management tool. Building owners have the flexibility to select the LatchOS modules to match their specific buildings' or portfolio's needs, with LatchOS software starting pricing currently ranging from $7 to $12 per apartment per month. LatchOS can help customers increase their revenue by up to $200 to $500 per apartment per year, while at the same time reducing expenses by up to $100 to $300 per apartment per year.
The power of this platform is demonstrated by the fact that one in 10 new multifamily apartments in the U.S. are built with Latch, and the average user interacts with our app 4.6 times per day, setting the stage for the introduction of new experiences over time.
In keeping with our mission to create better spaces to live, work, and visit, you can expect to see a suite of services and experiences sold directly to the residents of Latch buildings, as we believe we can make their entire rental experience streamlined and more efficient. And we can do all this via the incredible engagement we get for free, via our own app. That's the power of the integrated, full-building experience LatchOS delivers.
IPO Edge: You have some impressive investors in the PIPE including Chamath Palihapitiya, who called Latch the best Software-as-a-Service platform he's ever seen. What makes your SaaS solution stand out?
LatchOS is defining the full-building operating system category. We have built a unique solution and a highly attractive financial operating profile, including a rapidly growing, recurring enterprise software revenue model and highly sticky customer relationships with building owners and with residents.
It's important to note that we benefit from long-term enterprise software agreements where 97 percent of our customers prepay their full six-plus year contracts on day one, which creates highly attractive upfront profitability and cash efficiencies. In addition, these agreements have inherently high switching costs. We also have capital-efficient customer acquisition and clear avenues to upsell, with an opportunity for disruptive consumer SaaS and internet businesses to be built right on top of our enterprise distribution.
If you examine our revenue growth, net booked revenue expansion, and booked and software gross margins, all compare highly favorably to some of the best-in-class publicly traded vertical software companies. We are a SaaS business serving one of the world's largest asset classes, with no direct competitors. This is what makes our business model and growth trajectory so unique and reflects why we've been able to attract such high-profile investors.
Even in a time of uncertainty, we booked $167 million in revenue in 2020, representing 49 percent growth over 2019. What's more, between Q4 2019 and Q4 2020, we were able to grow booked annual recurring revenue from the same customers by 54 percent.
IPO Edge: How do third-party partnerships via your Works with Latch and Latch Lens programs support the continued growth of the business?
Third-party partnerships are critical to expanding the reach of LatchOS to incorporate even more products and capabilities that make the user experience seamless, whether it's a resident managing their home or a property manager overseeing hundreds of units.
Via Works with Latch, we have partnered with a collection of industry-leading smart device manufacturers that can be managed, controlled, and viewed from both the Latch App and our enterprise management tool, Latch Manager, all powered by the LatchOS platform. Our initial partners include Google Nest, Honeywell, Yardi, and RealPage, as they are aligned with our vision around enterprise device management and demonstrate a thoughtful approach to privacy and security, design, and brand.
Furthermore, a majority of buildings we work with use property management software to manage their back-office operations. In order to accommodate those complex use-cases, we have forged partnerships with top property management software companies such as Yardi and RealPage, and enabled integrations between their software and LatchOS, so buildings can operate seamlessly on one platform.
Most recently, we announced the launch of the Latch Lens Partner Program, which brings third-party access device partners into Latch's connected building ecosystem for the first time, allowing them to connect to LatchOS and offer a range of new capabilities to their customers. The Latch Lens expands the reach of LatchOS to more buildings and people around the world, regardless of the access system in place. This product innovation and partner program will allow us to dramatically decrease our time to market and eliminate the need to develop new, tailored products as we expand LatchOS into new verticals and high-growth markets internationally.
IPO Edge: How has Latch been able to achieve such strong SaaS unit economics with a 6.8x lifetime value to customer acquisition cost ratio?
Simply put, our strong unit economics are a reflection of the efficiency of our customer acquisition strategy and the strength of our business model. Our targeted account-based sales model allows us to sell rapidly and deeply into the portfolios of North America's largest multifamily developers and owners. This strategy allowed us to grow cumulative bookings by more than 100 percent over the 12 months ending December 31, 2020, with four consecutive quarters of record bookings.
In addition to efficient customer acquisition, we are benefiting from low customer churn, having retained 100 percent of customers to date due to our ability to help them increase revenue and reduce expenses. Our customers are also quick to adopt new products as we release them, validating our product expansion strategy. In Q4 2020, 44 percent of our booked home units were sold with intercom or smart home integration software after we just started selling the products in May. Those products increased average revenue per home unit by approximately 30 percent each. Overall, we have visibility to approximately 150 percent growth of maximum average revenue per home unit, just with the products currently on our roadmap, including products slated to launch this year.
Our platform also gives us the opportunity to sell additional products and services to our customers' residents, including laundry pick-up, in-home cleaning, handyman services, and more. By acquiring the building as a customer and having the building owners onboard their residents as part of their business operations, we do not pay any additional costs to acquire the residents of the building.
IPO Edge: What's the market opportunity for Latch domestically and abroad, and how will the capital from this transaction help fuel growth? Are you planning to expand beyond the rental home market?
The broad ecosystem of institutionally owned and managed buildings domestically and abroad represents a significant growth opportunity for us, and our total addressable market will continue to expand as we add new products and services.
We are currently serving North America, which presents a significant market opportunity. Despite three years of enormous growth, we've only penetrated approximately 1 percent of the overall rental unit market, totaling around 47 million units in the U.S. alone. Serving operators and owners in the United States represents an annual $54 billion opportunity just with the LatchOS modules that are currently on our road map.
We are also well-positioned to enter new geographic markets such as Europe, and we see a near-term opportunity to expand into France, Germany, and the United Kingdom with the support of Tishman Speyer – the parent of our SPAC sponsor – and current customers as our anchor partners in these regions. Europe's 93 million apartments add an incremental $90 billion annual market opportunity. That's a total addressable market of $144 billion a year.
That said, the rental home market is just our first step. The capital from this transaction will help us expand to new verticals, starting with commercial offices. It's anticipated that the largest return to office will occur this year, which means that there's an increased focus on new infrastructure. Latch products are designed for the flexibility and ease of use that will be needed in this new reality.
In short, we envision a world where every space is powered by and unified under the Latch system, from home to the office and everything in between.
Contact:
Jarrett Banks, Editor-at-Large
Twitter: @IPOEdge
Instagram: @IPOEdge