Sovos Brands, Inc. (NASDAQ: SOVO) begins trading Thursday after IPO
Company nurtures one-of-a-kind food brands into nationwide powerhouses
Brands include Rao's, Noosa yoghurt, Michael Angelo's frozen entrees and Birch Benders
Those brands reflect a track record and playbook for more M&A in other categories
Sovos generated 26% annualized organic sales growth since 2018, reaching $669 million in last 12 months
Company is very profitable, with Ebitda margins expanding steadily to 16%
Covid accelerated interest in high-quality at home foods, boosting Sovos brands
Deal priced at $12 a share, or 10 times IPO Edge's 2022 Ebitda forecast
Multiple is well below The Simply Good Foods Company, Inc., Beyond Meat, Inc., McCormick & Company
With Sovos Brands, Inc. (NASDAQ: SOVO) beginning to trade Thursday, it's easy to work up an appetite studying the food-industry disruptor's menu of brands, which include Rao's, Noosa yoghurt, Michael Angelo's frozen entrees and Birch Benders. Investors should be yet more enticed by the company's ability to transform them into high-growth powerhouses in almost no time.
Meet Sovos, a company founded by food-industry veteran Todd Lachman in 2017. Mr. Lachman, who spent many years at Heinz, Mars, and Del Monte, set out to do something those juggernauts can't seem to get right: Identify and purchase stand out, one-of-a-kind food brands and make them serious competitors against category leaders that have long been household names.
A prime example is Rao's, a brand originally linked to a New York restaurant (known as the toughest table in town) that's famous in the city but until recently was virtually unknown elsewhere. It had become available as a consumer packaged brand in 1991, but never really taken off in a big way.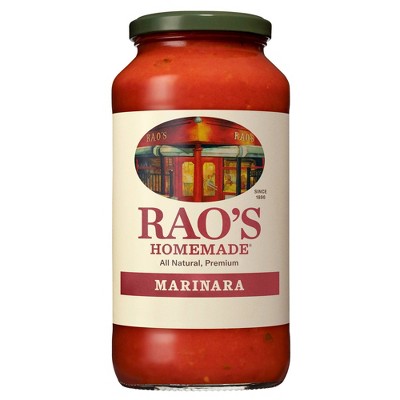 That changed once Mr. Lachman took the helm. His instinct was that consumers were simply buying the same pasta sauces not because they were the best, but because they were widely available and perhaps seemed good enough.
But in the last four years, Rao's has had a meteoric rise in the ranks, becoming the fastest-growing SKU in the pasta and pizza sauce category. What's more, it has reached number three (and fast closing in on number two) in that category, up from a distant number seven at the time of acquisition.
How does Sovos do it? The key is achieving distribution – not only at high end retailers like Whole Foods but also at regular grocery stores and membership clubs like Costco where people with ordinary incomes shop to feed their families. Mr. Lachman and his colleagues have many decades of combined experience getting brands on shelves and have executed similarly with Sovos.
Sovos also uses its digital expertise to outfox the incumbents.  Consumer uptake in online orders should favor packaged-food companies that have invested with retail partners in digital strategies. Sovos has been paying more attention to consumer online shopping behavior and how to take advantage of opportunities in ship-to-home, home-delivery, click-and-collect, on-demand delivery and direct-to-consumer sales. Understanding purchase history is key, as it helps drive repurchases, benefitting retail partners and food manufacturers.
Sovos also knows how to expand brands further across grocers' shelves. For instance, Rao's launched dry pasta, soup and frozen offerings that have become immediately popular. Since their late 2019 launch, they have become the third ranked offering by Net Promoter Score (NPS) and fifth in dollar sales.
Investors should not view Sovos as a one trick pony. The company's other brands – Michael Angelo's, Noosa and Birch Benders, have also improved tremendously since acquisition. Noosa, for instance, was suffering along with the rest of the yogurt category. But with Sovos, which acquired Noosa in 2018, the brand has seen a remarkable 1,000 basis point improvement in its revenue growth trend.
Birch Benders was acquired in 2020 and like Rao's, is a high-growth insurgent brand, mirroring Rao's profile in nearly every way: It started with a unique high-quality position in a sleepy category, low awareness and minimal household penetration. Sales of Birch Benders products have jumped 15% since acquisition and it's already expanding beyond pancake mix to two new categories this year.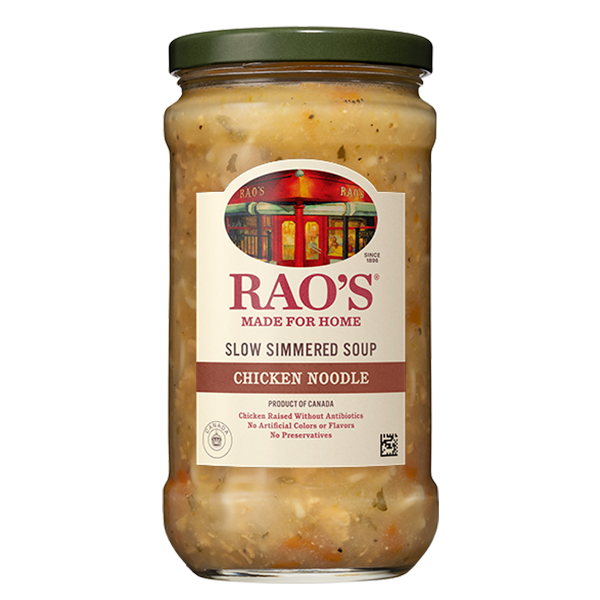 It's also important to realize that the Sovos brands don't live in isolation but have strong synergies. For instance, it can source the same top-quality meat ingredients for both Michael Angelo's and Rao's together. And once Sovos has inroads to a retailer, it's much easier to introduce more of its portfolio and pick up shelf space.
Sovos is also benefitting from a broad industry shift. About 90% of the biggest food brand names in the U.S. have seen their market share decline as consumers try more specialized labels, often all-natural products or ones with minimal numbers of ingredients and for which they are willing to pay more.
With the pandemic, many consumers have shifted permanently in favor of at-home meals prefer e-commerce. Even with vaccinations rolling out around the country, many consumers are likely to embrace their newfound love for top-notch foods in their own kitchens.
But it's clear that Sovos has done much more than ride the at-home wave during Covid. Its sales consistently have outperformed the broader categories before, during, and after the Covid-related spike in demand for groceries.
Sovos's success is apparent in its financial performance. The company has posted 26% annualized sales growth since 2018. Including deals, the figure is far higher at 59%.
Along the way, the company has made its brands even more profitable. The company's Ebitda margin has jumped 550 basis points since 2018 to a healthy 16%.
What's ahead for Sovos? With its own brands, the company can continue to expand into new categories. Rao's, for instance, will launch pizza and salad dressing in 2022 – products that could quickly take off thanks both to quality and the increasingly famous Rao's name.
Equally exciting is the potential for M&A. The IPO will help reduce leverage from about 7 times to roughly 4 times net debt to Ebitda. That should clear the way for the deal hunters at Sovos to identify their next target and execute quickly.
Investors may have a rare chance this week to get Sovos shares at a great price. Thanks largely to turbulence that started in China, IPO investors were skittish this week and the deal priced at $12, below the indicative offering range.
That implies an enterprise value, adjusted for net debt, of about 10 times IPO Edge's 2022 Ebitda forecast. By comparison, The Simply Good Foods Company, Inc. trades at 18 times, McCormick & Company at 21 times and Beyond Meat, Inc. at stratospheric 270 times, according to Sentieo, an AI-enabled research platform.
At that price, the Sovos portfolio and its deal playbook look too good to resist.
Contact:
John Jannarone, Editor-in-Chief
editor@IPO-Edge.com
Twitter: @IPOEdge
.