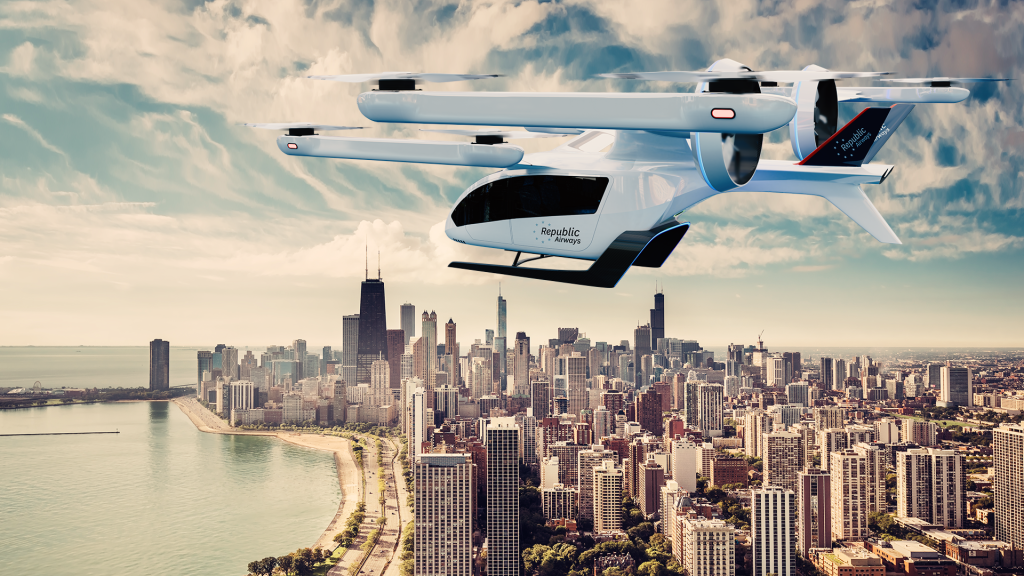 IPO Edge and the Palm Beach Hedge Fund Association will host a fireside chat with the co-CEOs of Eve Urban Air Mobility, LLC on Monday, April 25 at 2pm ET to discuss the founding and origins of Eve, Embraer's rationale for entering eVTOL, the current state of the SPAC market, the upcoming business combination with Zanite Acquisition Corp. (Nasdaq: ZNTE), value proposition and global TAM projections for the UAM industry, and research and product development. The live event will feature Eve co-CEOs André Stein and Jerry DeMuro joined by IPO Edge Editor-in-Chief John Jannarone and Editor-at-Large Jarrett Banks in a moderated video session lasting approximately 60 minutes and including a Q&A with the audience.
To register, CLICK HERE
About Eve Urban Air Mobility:
Eve is dedicated to accelerating the UAM ecosystem. Benefitting from a startup mindset, backed by Embraer's more than 50-year history of aerospace expertise, and with a singular focus, Eve is taking a holistic approach to progressing the UAM ecosystem, with an advanced eVTOL project, a comprehensive global services and support network and a unique air traffic management solution. For more information, please visit www.eveairmobility.com 
Messrs. Stein and DeMuro will discuss:
Founding and origins of Eve

Embraer's rationale for entering eVTOL

Current state of the SPAC market and business combination with Zanite Acquisition Corp. (NASDAQ: ZNTE)

Value proposition and global TAM projections for the UAM industry

Research and product development
About the Speakers:
André Stein, Co-CEO of Eve, has 25 years of experience in aviation and has led Embraer's Urban Air Mobility initiative since its inception.
Stein was one of EmbraerX's co-founders and he has served in leadership roles at Embraer that span Strategy, Product Development, New Business, Market Intelligence and Sales. He has led Embraer's Commercial Aviation Product and Market Strategy, throughout the development and market introduction of the E175+, the absolute leader in regional aviation, and the award-winning E-Jets E2 family of commercial jets and sponsoring Embraer first R&D initiatives towards Electric and Autonomous Aviation. Previously, he has led Embraer strategic marketing efforts in Asia Pacific, achieving Embraer's first commercial and executive jets sales in the region, and later restructuring Sales & Marketing in Latin America, to win the region's market leadership. 
Stein hails from the Kellogg School of Management and is a Mechanical Engineer from Unicamp. He is an avid traveler who is passionate about mobility and has accumulate multicultural experience from living and working in Australia, Singapore, Silicon Valley and Brazil. 
Jerry DeMuro is Co-CEO of Eve UAM, LLC. Before Eve, Jerry was President and CEO of BAE Systems, Inc., Jerry was responsible for the leadership and governance of one of the largest U.S. aerospace and defense contractors with revenues in excess of $11B and strong presence in the United States, United Kingdom, and numerous markets around the world.
Prior to that he was Executive Vice President and Corporate Vice President at General Dynamics, Jerry directed strategic development and operational performance of the $11.7 billion Information Systems and Technology (IS&T) Group, leading 44,000 employees and 6,000 active contracts, and providing a diverse portfolio of complex systems, products and services to defense and commercial customers worldwide.  
In his previous career roles Jerry had a 13 year run with GTE Government Systems, where in his last position as Vice President and General Manager, he directed all division operations of their Communication Systems, including strategic planning, business development, P&L, R&D, as well as staffing, retention, and employee development. Prior to that, he served as an acquisition official for the Department of Defense. 
Jerry received his MBA from Fairleigh Dickinson University, and his B.A. from the University of Pittsburgh.
Contact:
Alan Hatfield, Director of Research
ah@capmarketsmedia.com
Twitter: @IPOEdge
Instagram: @IPOEdge