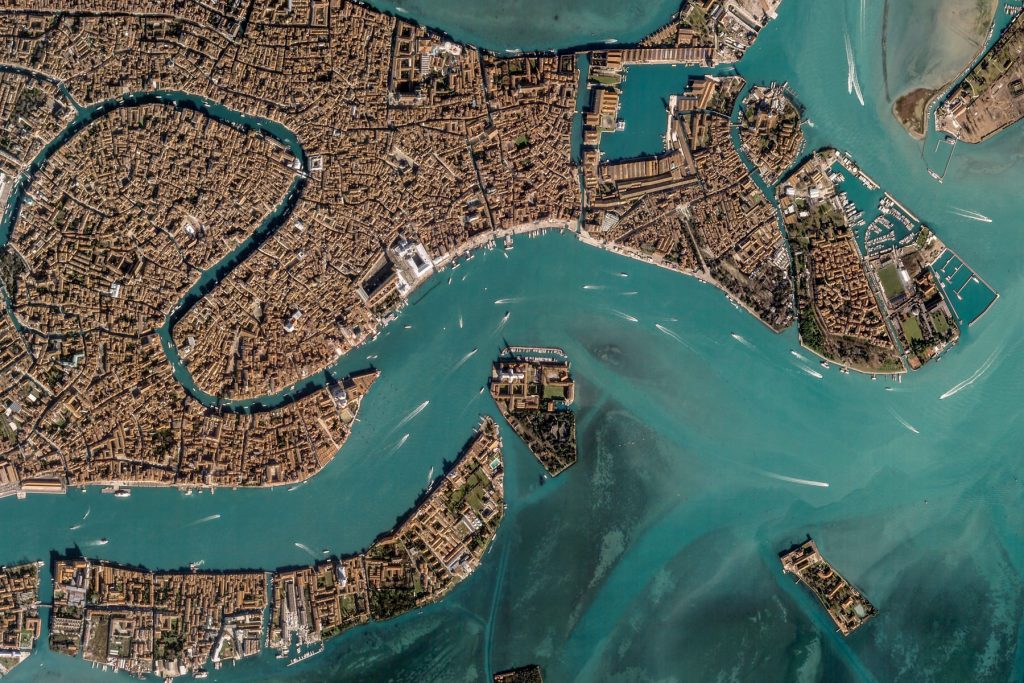 dMY Technology Group, Inc. IV (NYSE: DMYQ) is merging with Planet Labs, Inc.
Planet to be listed as a public company following merger approval
Planet already has over 200 satellites scanning entire earth on daily basis
Such a large satellite constellation puts Planet years ahead of competition
Opportunities span across both government and private-sector clients
Posted 27% annualized revenue growth since 2016, sees 51% pace through 2024
Priced at 8x 2023 revenue forecast, well below comparable listed companies
IPO Edge hosted a Fireside Chat with dMY CEO Niccolo de Masi, Planet CEO Will Marshall
Shareholders must cast votes before Dec. 3 special meeting
Anyone who owned shares on Oct. 19 record date may vote – even if sold since then
Investors needing assistance can contact info@investor.morrowsodali.com
From defense to finance to agriculture, investors have many reasons for excitement about satellite-data company Planet Labs, Inc.'s bright future. Just one hurdle remains before it becomes a listed company: a successful shareholder vote by the time of its Dec. 3 meeting.
Planet, which has far-and-away the largest satellite constellation its kind with over 200 satellites, is going public through a merger with Niccolo de Masi's dMY Technology Group, Inc. IV (NYSE: DMYQ), a SPAC that raised cash to find a target. Once the deal is approved, Planet will automatically begin trading under a new ticker.
IPO Edge recently hosted a Fireside chat with both Mr. de Masi and Planet Co-Founder and CEO Will Marshall, who explained the company's track record, technology, and growth plans. The full one-hour replay is available here and two highlight clips can be seen below:
dMY Technology Group, Inc. IV CEO Niccolo de Masi
Planet Co-Founder and CEO Will Marshall
There are several factors that set Planet apart from other satellite-data providers. First, it got started with prototypes a full decade ago, long before others. That head start gave it time to turn into a real business while others are only beginning.
Indeed, Planet has been generating significant revenue for several years, growing at an annualized pace of 27% since 2016. Looking ahead, it expects to continue growing at a 51% clip through 2024.
While government intelligence and defense agencies have long had strong demand for mapping data, the private sector also increasingly has a tremendous need for it. In coming years, Planet will diversify its revenue streams further into areas such as finance, energy and commercial forestry.
Data is the oil of the 21st century, the indispensable resource that will fuel artificial-intelligence algorithms, economic strength and national power. China has been walling off its data from the world in areas like shipping—precisely where a company like Planet will prove invaluable.
Importantly, Planet is priced a very reasonable price compared to listed peers. At $10 a share, it's valued at 8 times 2023 sales. Palantir, by comparison, is growing at a much slower pace and trades at 15.1 times, according to Sentieo, an AI-enabled research platform.
It is worth noting how well Mr. de Masi's other SPAC deals have fared since closing. Rush Street Interactive, Inc. trades at $18 a share and IonQ, Inc. at $24 a share – both up from SPAC IPO prices of $10 apiece.
Investors should be aware that all shareholder votes count – even if the owner has only a few shares. In most cases, voting is most easily done on a broker's website. Anyone needing further voting assistance can contact Morrow Sodali at DMYQ.info@investor.morrowsodali.com.
Contact:
John Jannarone, Editor-in-Chief
Twitter: @IPOEdge